With August halfway through and September rolling in just around the corner, it leaves very little time to get that flawless tan you've been wanting to get all summer long. If you weren't able to lay back and bask in the summer sun at the beach, don't fret! Eligible Magazine brings to you Huda Kattan's self-tanning tips that'll have your summer glow brilliantly radiating and avoid any mishaps that may lead you to have a tangerine-colored bod.
Essential Prepping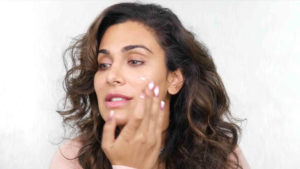 May it be natural tanning or a fake tan you opt for, exfoliation is key and the main focus should be on your elbows, knees, and heels. The rules somewhat change though if you are self-tanning your face, exfoliation is still your step number one, followed by moisturizing your skin. Moisturizing will help in the smooth application of self-tanning and avoid your skin tone turning a darker shade than intended. For flawless coverage, splash your face with icy-cold water to close the pores before your self-tanning process begins.
RELATED: Skin Care Tips From The Ex-Pimple Queen
Dodge Streaks
There's nothing more frustrating than streaks ruining what could have been a gorgeous tan! The basic way to avoid streaks while self-tanning is to keep your skin completely dry and oil-free. However, make sure to mildly moisturize your elbows, knees, and heels to soothe the exfoliated area. Self-tan should always, religiously, be applied in circular movements with a mitt for flawless application. It is also important to take your time and focus on one area of your body before moving to the next to dodge any icky streaks! If you do however need a quick-fix for streaks, apply toothpaste to the affected area for 2-3 minutes or rub the area with a slice of lemon to remove the tan.
Tan Booster
Firstly, to make your tan last it is necessary to steer clear from the poolside as chlorine will cause it to fade. Moisturizing your skin after self-tanning is important however avoid oils which would lighten your tan and stick to creams instead. To boost your natural tan, the Terracotta Sun Serum stimulates melanin production that would keep you self-tan glowing for weeks! Mix a few drops of the product with your moisturizer or sun-cream for a defined tan results.
RELATED: Skincare Hacks With Huda Beauty
Face Fixing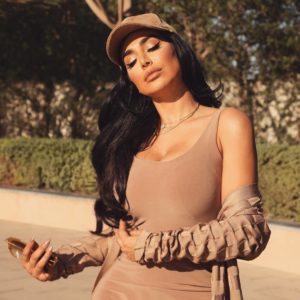 Most of the time we forget that our bodies tan more than our faces; to get that tanned glow flawlessly highlighted, the ultimate trick is to add a bronzer to your makeup routine so that your face, neck, and body all match the same skin-tone.