Sometimes, the heart wants the most outrageous things. Mine told me, "quit your job, pack your bags and go live in Jamaica". It was the most bizarre desire I've had, and I wondered, am I crazy? Who leaves a full-time government job with benefits to chase dreams? Yet, in 2014 that was exactly what I did.
On January 2014, I made a decision to pursue a master's degree in business in Jamaica. The experience taught me about my own culture, and I've developed an appreciation for life in a developing country. Sometimes, things don't always move as fast as I would want them, or some days I had to go without running water due to drought. When these things happen they can be quite frustrating. Yet, there were so many positive experiences that contributed to making this trip the best decision ever; like the joy of having summer year round, or looking at mountains from my balcony.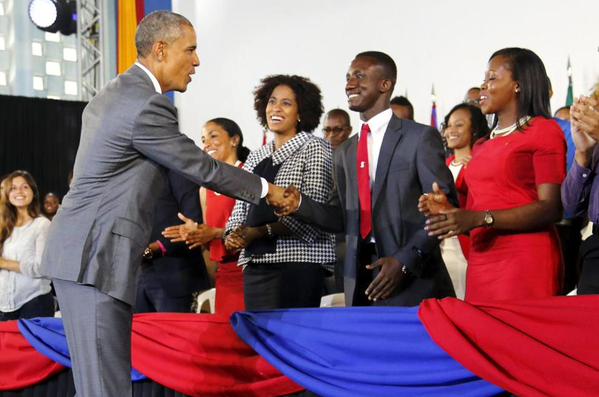 While there, I was invited to sit on the podium to listen to the then president, Mr. Barack Obama, at a Town Hall meeting on April 9th, 2015. Weeks later, I gave a presentation on my reflection of Mr. Obama and how his visit impacted me at a forum held by Mona School of Business and Management (MSBM).
On another occasion, I was given a personal tour of Gordon House, the Jamaican National Parliament building. Though smaller compared to Ottawa's Parliament Hill, it represented a big opportunity for me. I walked into Jamaica's history, where many prime ministers and national heroes had set foot. Given its name from a social activist, national hero and former prime minister, The Right Excellent George William Gordon, the building depicts rich history. Gordon House is a national heritage site and still officially the place where the Jamaican government meets. I was there to listen in on the Senators' debate. Prior to sitting on the bench, I was given an introduction to the members of the Senate of the different national parties.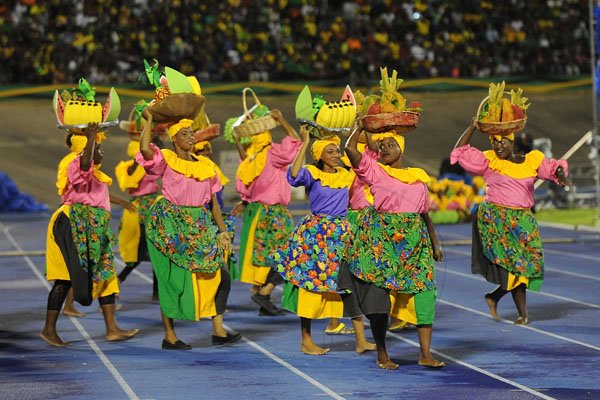 On August 6th, 2015, I celebrated Independence Day at the annual gala held at the National Stadium in Kingston. I stared in awe at the numerous performances; including shows about Jamaicans fighting for freedom, and listened to music that triggered thoughts of my childhood days. I stared at the proud Jamaicans intent on creating a united wave across the stadium. A simple seemingly impossible act was made possible because we were united, I thought, as I watched in astonishment at the hands rising and falling all around the stadium.
Related: Follow My Heart?
So, follow your heart and live in Jamaica! It will lead to a world of uncertainties, many surprises and exciting experiences. Yes, it was crazy to quit my job and live in a developing country for close to two years, but it was worth it. I now have memories and stories to last two lifetimes. For me, it developed my character,  and it made me fearless. I also know my culture a lot better, and feel proud of where I came from. Following my heart to live in Jamaica was the right decision; because the moment I said good-bye to one season, the sooner I saw a world filled with new experiences and possibilities. What are you waiting for? Your heart is always right, follow it.