When I ask singles, "What is your brand?" They usually look at me confused and may even chuckle at the notion. The thing is, without branding yourself as a single, you won't stand out and can fall into the "lazy trap" of single life.
Branding Yourself Online
The minute you connect with someone through a dating app or have received their business card, you most likely will be instantly crept online. So, if you have great photo's on dating apps, you should also have similar representation through social media outlets. When a client books a Dating Coaching session, I always ask to see their Facebook or Instagram account. At times the pictures are outdated, there are barely any posts, they have no timeline picture, and have this account but aren't maximizing its exposure. I always hear "well I'm not really on facebook that much". I get that you might wish to be more private, but you can still post fun/engaging updates from time to time.
RELATED: Why You Should Hire A Wingwoman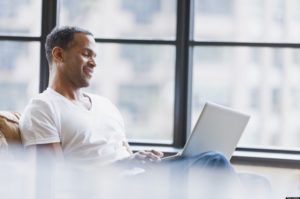 Here's a tip: Use social media as a tool to showcase your brand as a single. If you are out at a cool event, doing charity work, travel or anything else you are passionate about, simply snap a pic or Instagram story and have a cool caption.  When you showcase who you are online, it will help generate conversation when you meet someone for a first date and it adds social value. Also, another tip-delete all the ex's photo's from your social media accounts. I know this is common sense, but some singles do have those older lingering beach shots of them with their ex.
Moving on, let's discuss how to brand yourself as a single in your everyday life.
Branding Yourself Outside
I have broken it down into 7 easy steps:
1. Inner Circle Recruitment: Put the word out that you have done the work, and are ready to find love. Simply say-"Life is awesome and the only missing piece of the puzzle is someone to share my life with". Being open to discussing your "singlehood" in a positive way is infectious and you will be surprised how many friends and coworkers will want to set you up knowing you are ready and in a good place.
2. Act Like A Tourist: Yes, even in your own city. It might sound silly, but think of all the random people you chat with when you're on vacation, at least 10. Why not create new conversations with people who live in your own city? It can be simply asking someone on the street to recommend a restaurant or asking for directions on an elevator. If the convo goes well, you can then exchange business cards and follow up with a short text/email.
RELATED: Single Belles In The City
3. Venture Out On Your Own: This may sound scary at first, but practice makes perfect. Take yourself out for dinner at least one night a week and sit at the bar. Do not seclude yourself at a table in the back. You want to get out of your comfort zone and maximize your chances of meeting other singles. Stay off your cellphone and bring a magazine or book your reading to help strike up interest and a conversation. If your head is buried in your phone you will be unapproachable and miss out on opportunities to engage.
4. Self Image: Ask yourself what is your personal style? Maybe it's time to book a styling session or buy some attire for the holiday parties. Always be well groomed, and look polished. We all have our unique style, it's your job to own it and showcase it with confidence.
5. Speak With Purpose: When meeting someone new, be aware of your tone, facial expressions and posture. Be passionate about what you share during the conversation, be open and really focus on connecting with the individual.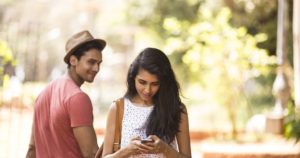 6. Be Aware Of Your Surroundings: So often I see women and men get looked at and they say "Really? I never noticed that". Wherever you are, always do a scan of the room and soak up your physical environment. If someone is looking at you, lock in eye contact and exchange a smile. This is the "okay" to come over and say hi.
7. Really Listen: Connecting authentically involves giving someone your full attention. Make sure the conversation isn't one sided and try piggybacking off what the other person is saying by giving your perspective.
Lastly, own your singlehood. Be proud and don't loose hope that you are doomed to be alone forever. Every relationship, good date or bad date has added a new experience to your life. Keep a positive mindset, and believe that you are getting closer to finding your happy ending.