If this is your first year celebrating the holiday's solo, just remember that you aren't the only one. I'm suggesting that you stop dreading and start enjoying the holiday season with these simple singles tips to fly through the holiday skies like a badass Santa.
Gift yourself or donate to a great cause.
Now that you have all this extra cash lying around why not spoil yourself or give to a friend who might need your help. Book that weekend getaway, a spa day or purchase that amazing holiday outfit. A non-material gift you can give yourself can be a meditation retreat to help clear your mind and recharge your batteries.
Celebrate your personal accomplishments.
Look back on the year and the success you've had and really acknowledge your achievements. Create a personal success list and focus on how amazing you are rather than your relationship status.
Dive into the holiday spirit.
Join a holiday choir, decorate your home, bake some gingerbread for the office and surround yourself with amazing friends and family. Schedule in "dates" with friends and surprise them with a complimentary brunch or visit a Christmas Market together.
When home at Christmas, spend time at the kid's table for a nice break.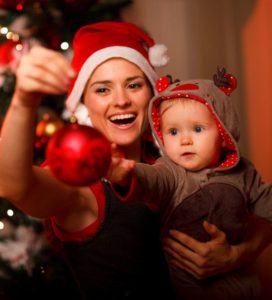 Take your mind off feeling lonely by spending quality time with nieces and nephews. Children bring unconditional love and can help repel those older relatives from asking you about your love life.
Prepare a response to those awkward relationship questions from colleagues, acquaintances, relatives, and close friends. Rather than giving them a synopsis of your break up, you can simply respond-it did not work out and leave it at that.
RELATED: Single Belles In The City
Create your own traditions.
Do something completely different than last year and make this your new tradition. Perhaps it's hosting a holiday wine and cheese with other singles you know or participating in a children's toy drive. Think outside of the box and tackle something new.
Bring out your Philanthropic side by volunteering serving meals to the homeless, soup kitchens, or at an animal shelter.
There are bigger issues in the world rather than your relationship status, so focus on how you can impact others who are less fortunate. The more you give, you feel less alone and become a magnet to others and add social value.
Most importantly, stop comparing yourself to others.
That married couple that has a nice house and great children may also be envious of the freedom and independence your single status allows. Keep in mind the grass isn't always greener on the other side. Stay present and enjoy your singlehood.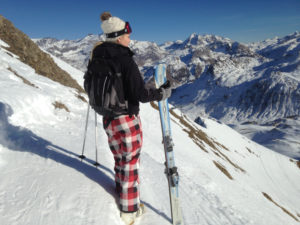 Get active.
Lift your mood by hitting the ski slopes or taking on that new boot camp class. Physical fitness is a great way to lift up your spirits and help you get in shape so that you look smashing in that New Years Eve outfit.
Lastly, try and jump start your New Year's Resolutions. This will make the holidays go by faster and have you getting super excited for the new year ahead.