What role do your pets play in your life? Many people answer that pets are their family members and faithful companions. Pets are known not only as devoted friends and stress relievers, who are able to cure mental problems but as pets, who can improve love life.
A study by the National Institutes of Health revealed that having a pet can help to diminish feelings of loneliness, particularly for women living alone, and compensate for the absence of human companionship.On top of that, pets can not only help you find the soulmate but also change your relationship. Here are the ways how pets can improve your relations.
1. They help to deal with conflicts
A research revealed that couples that have a pet show lower stress levels when dealing with conflict, compared to couples that do not have pets.
An ability to come to an agreement is vital in any relationship. All people are different, therefore, misunderstandings occur regularly, and those people, who can manage their stress levels and discuss the problems constructively, stay together. Those people, who don't let circumstances and other external forces break their relationship, save their love.
The situation when pets come between partners sometimes occurs, but in most cases, pets make your relations better.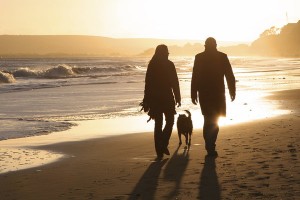 Pets help people feel happier and less anxious due to the following reasons:
They provide emotional support and care to their owners;

Spending time with pets promotes the release of so-called happiness hormones. A synergy of dopamine and endorphins encourages feelings of bliss and ultimate joy. Also, it provokes feelings of trust and closeness;

Pets require constant care: feeding, exercising, playing, cleaning. Usually, two partners take care of their pets. These regular activities help them to distract, to feel needed, and to do something common that unites them;

Pets give their owners a sense of purpose. They show how great it is to care for somebody, to pamper your little friend, and to share your love with the living being, who loves you more than everything. This helps the couple rethink their values and this strengthens their relations;

Pets encourage you to laugh and smile more, which causes feelings of happiness and satisfaction with your relations, and a conflict may be avoided; 

During the conflict, they reduce tension and calm a hostile environment.
     2. They encourage interaction
Communication is important in a relationship. It doesn't matter how much people love each other and cherish each other, still, they are unable to read each other's minds. They need to talk in order to avoid misunderstandings, anger, offenses, and confusion. It is known that a healthy relationship is always built on trust and understanding, and proper communication helps you build these basic principles of your relationship.
Good communication means that you always listen and understand without judging, you are always open and honest, you and your partner share experiences, interests, and concerns.
There's evidence that those couples, who have pets, interact with each other more than non-pet owners. Thus, pets bring partners closer by encouraging communication.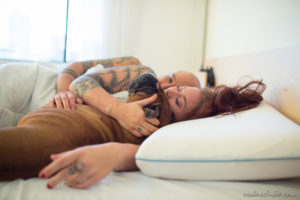 3. Pets make people better
Pets teach us how to be kinder, more responsible, compassionate, and less self-centered. Pets fully depend on their owners, so this responsibility promotes a formation of a good and harmonious personality. If partners are in harmony with themselves and with each other, then they are more sensitive, they understand each other, and do not quarrel over trifles.
On top of that, people, who own pets, are more likely to help others, take on leadership roles, and engage in community service. If the partners are involved in the same activities, share the same interests, they tend to feel stronger connections to each other.
4. Pets can improve your emotional and psychological state of being
Pets and relationships are interrelated since the pets influence your well-being. Pets offer friendship, and when you are going through difficulties with your partner, pets offer necessary companionship. Actually, by providing unlimited support and unconditional love, they can save your relationship and help you look at the situation from another perspective.
Besides, cuddling and playing with pets help the partners distract from problems and stay positive.
5. Help the partners act as a unit
Co-parenting a pet is a difficult task, which will test your ability to overcome challenges and handle stressful situations. Also, it will promote teamwork, which will only deepen your connection and commitment. You'll learn how to act as a unit, share new experiences, and learn how to be supportive, patient, and understanding. 
6. Show how you should treat the second half
Pets show how you should treat your spouses – with love and tenderness because oftentimes, people forget to show their appreciation. Pets can show you how to be attentive, forgiving, how to love unconditionally, accept all imperfections, give and receive affection. Thus, they help you be more loving and caring towards one another.
7. Help stay fit
Dog lovers are aware of the fact that their friends require an adequate amount of exercise, and having a pet helps you stay in shape. You and your spouse should walk the dog together on a daily basis, and it's a good way to spend time together. You burn some calories, become healthier and more active. Besides, exercising with a dog is also beneficial for your emotional condition because it reduces stress and regulates your mood. Moreover, during these walks, you spend time together, speak about yourself, your day, your pet, and this enhances your bond.
8. Contribute to socialization
A prosperous relationship requires understanding, support, and love in a couple and communication with other people. Of course, you should be focused on your relationship but communication with others is also important. Pet ownership facilitates social interaction and friendship formation. You can walk with your pet and meet other couples, and pets help you start conversations.
Besides, it's been proved that social connections are good for long-term health. So, with your pets, you become healthier and more social.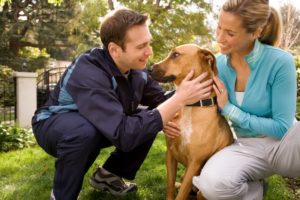 Conclusion
Undoubtedly, pets are amazing friends, who provide support, love, and care whenever you need. On top of that, pets can enhance your relations if you and your partner also invest in caring for them and each other. Pets show a perfect example of how to be open, honest, and loving, and if you are kind and tender towards your pets – you can do the same thing for your second half. By showing the same care, patience, understanding, love, and tenderness to your loved one, you can improve your relations and enjoy a harmonious love life!

Written by Andrew Guerra https://catspurfection.com/