The verdict has long been in; vacations are a necessary part of life for our health, our wealth and our overall well-being. Taking a vacation is said to reduce stress, improve productivity and creativity, and improve happiness levels.
North Americans have many choices for luxurious resorts bathed in sunshine and surrounded by ocean waves. Mexico continues to be a top choice with over 50 international airports throughout the country with many direct flights from most major cities. Mexico tends to be more affordable and offers a great value for couples looking for luxury or families seeking the vacation adventure of a lifetime.
Whether your vacation to is with friends, your partner or the family, Mexico has some of the best nature site seeing anywhere. In fact, 39% of the Earth's marine mammals either live in or visit the Sea of Cortes in their lifetime, and nearly all of the World's Gray Whales are born just off the coast of Baja, Mexico. In addition to that, Mexico is one of the World's Top 5 most bio-diverse nations on Earth. More than 30,000 plant species; 1,000 bird species; and 1,500 mammal, reptile, and amphibian species are native to Mexico.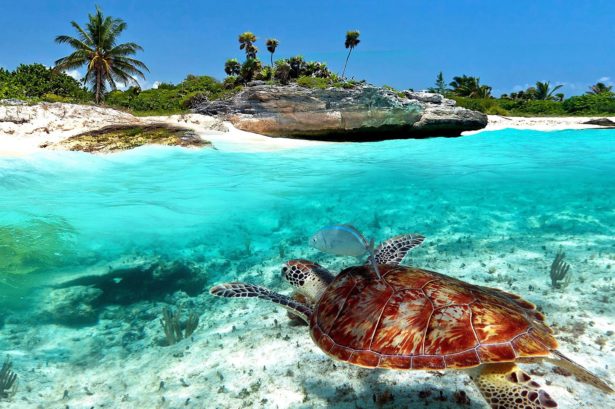 Mexico is also fortunate to be the destination for three of the world's most arduous animal migrations. Each year, thousands of Gray Whales migrate from the icy waters of Alaska to breed in the tropical waters of the Sea of Cortez, millions of Monarch Butterflies migrate from North America to the gorgeous hilltops of Michoacán, and thousands of whale sharks (the world's biggest fish) migrate to the crystal-clear waters of Mexico's Caribbean Coast.
One of Mexico's most famous and popular vacation destinations is Cancún, which was originally designed in the 1970's the city and entire area was conceptualized by computer models. Bordered by perfect white beaches, consistently fantastic weather and a huge selection of gorgeously appointed 5 star resorts, along the Mayan Riviera and stretching down to Tulum, it's no wonder the Cancun area is so popular.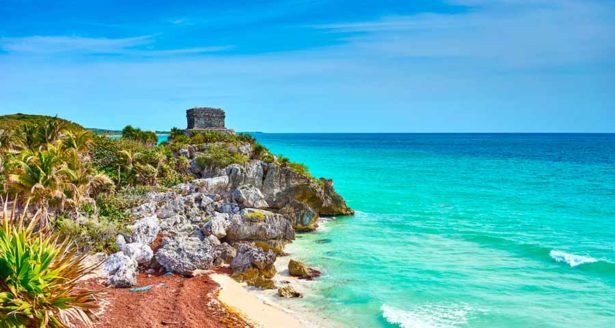 Options for planning a vacation to the Cancun area are many, with the Playa del Carmen area becoming an especially popular choice. Resorts range from standard accommodation to 5 Diamond luxury, time-shares, ownership and somewhere in between options as well.
Located in Playa del Carmen, just 8 minutes from Fifth Avenue and 30 minutes south of the Cancun Airport is the exclusive luxury resort of The Fives Beach Hotel & Residences. Comprised of fully furnished and equipped units of 1, 2 and 3 bedrooms including penthouses with an excellent view to the Caribbean Sea and surrounded by an amazing ecological atmosphere.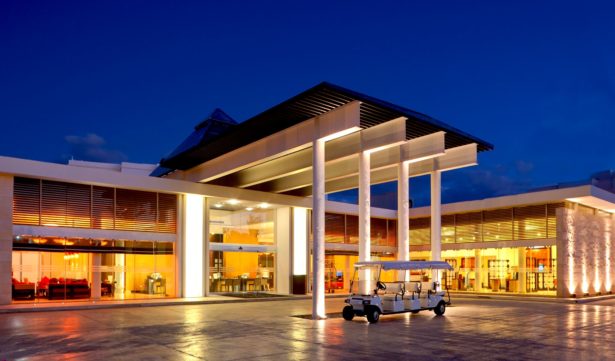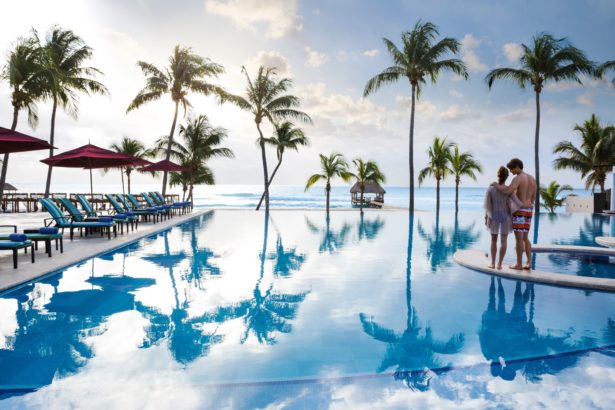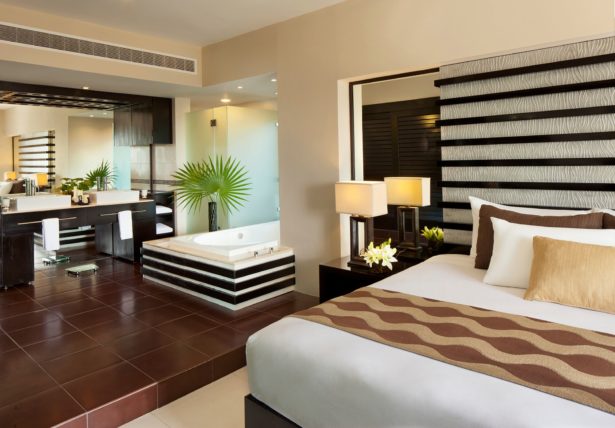 The concept at The Fives Hotel & Residences is simple; purchase your ideal luxury vacation unit, consider it also an investment, and never worry about it again. The "worry-free" concept is based on the model that while you are away from your property, it will be rented to resort vacationers generating enough revenue to offset your maintenance, management fees, taxes and insurance. Essentially, you purchase the property and only cover your actual living costs when you actually stay. Those costs include your own food and beverages, but The Fives Hotel & Residences have that covered for you as well offering a "gourmet inclusive" meal and beverage plan. The "gourmet inclusive" plan, which can be purchased separately, includes entrance to all of seven restaurants featuring delicious food themes from around the world. It also includes top shelf spirits and cocktails in its four bars.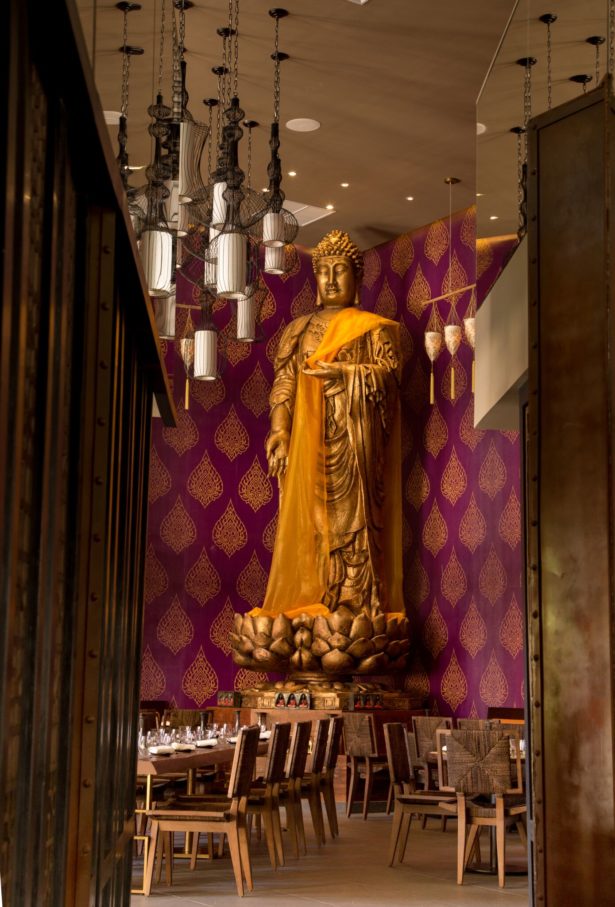 The Fives Hotel & Residences offers new and contemporary designs with curved minimalist spaces, posh luxury finishes and regional material, combined provide visual movement and perfect air circulation, generating a natural atmosphere.
The 4 Diamond amenities and services offered to all residential owners make The Fives Hotel & Residences an irresistible place for rest, refuge and relaxation.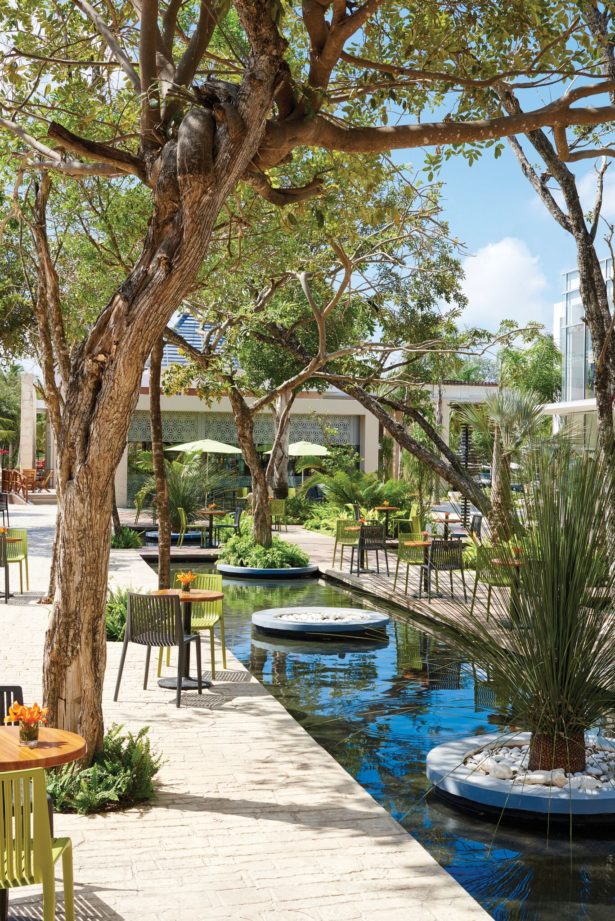 Amenities include:
World class spa
Private beach club
9 gourmet specialty restaurants
3 signature bars
5 pool bars
5 gourmet corners
Sky lounge bar
Commercial centre
Gym
Tennis court
Kids club
Teen club
Events and conference hall
Natural cenote & path bridge
Private parking
Mexico and specifically the Playa del Carmen area have infinite possibilities for you to get that deserved luxury vacation and all-important reset for health, stress reduction and happiness. If it's about time to book your next vacation, consider treating yourself to week or two at The Fives Hotel & Residences; you just may stay longer than you think.