The eligible man can be picked out even in a crowded room. He's well put together, and has specific grooming habits that make him the best he can be, and sets him out from the crowd.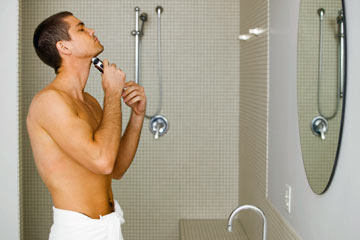 1) Manscape. Most women prefer a well-groomed, clean-shaven man. There are too many men who decide to ignore manscaping altogether. Hint, if you can braid your body hair, it may be time for a trim. You don't have to go for the porn star look, but you should clean it up, just as much as you would want your partner to. Invest in a good electric razor and remember to keep your pubic razor separate from the one that you use for your face.
2)  Shave daily. It'll keep you looking clean-shaven and feeling fresh by shaving everyday, even before you see the stubble.
3) Visit the barber more often. Most men wait for their hair to grow out and become overgrown before they go to see their barber. Try to get in the routine of getting to the barber once a week and you'll never have to wear a hat again.

4) Watch the aftershave. Don't overload on the aftershave so that people are left smelling you hours after you've left, that's just obnoxious. Focus on finding your signature scent, something musky and subtle and don't overdo it when applying it. Less is more.
5) Moisturize. Men should be moisturizing  too. Invest in a good moisturizer to keep your skin touchable and soft. Your lady will thank you.
RELATED: Facial Hair Trend: The Beard
6) Clean your face. Face scrubs and face masks aren't just for the females. It's important to use a face scrub to exfoliate, at least once a week and to wash your face with a regular face wash twice daily every other day of the week.
7) Don't ignore the brows. Big manish brows are fine, unibrow not so much. A basic cleanup with a pair of tweezers or going somewhere to get them waxed will completely clean up your look.
8) Take time for physical exercise. You don't have to turn into a gym rat but taking time out of your day to exercise, even if it's only 30 minutes can make a difference in helping to keep you fit and stay trim.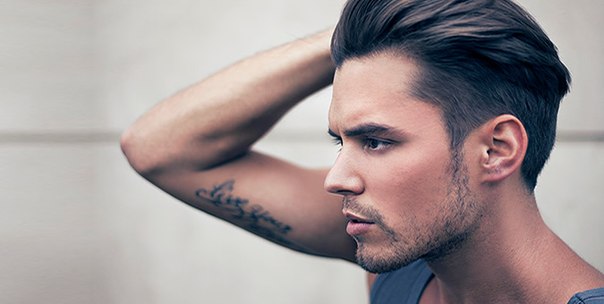 9) Know what products work for you. Get to know different hair products and find one that will work for your hair type. If you're not sure where to start and what products could be for you ask your barber for guidance, they'll be happy to give you some tips.
10) It's the little stuff that counts. Whether it be long fingernails or excessive ear hair, it's the little things that can bring down your look and give off the impression that you don't take care of yourself, or care about personal hygiene. Take the time to clip your nails, floss and pluck those unwanted hairs, it's all a part of the grooming process.