Ontario's tourism slogan is "Yours to discover." But cheesy as that sounds, there actually is a lot to explore. In the spirit of discovery, here's a list of three awesome Ontario destinations.
Kingston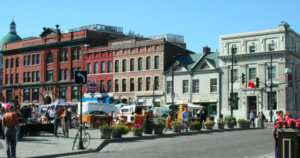 If you're ever traveling to Kingston, there are countless options of places to visit such as UNESCO World Heritage sites like Fort Henry, and the entranceway to the Rideau Canal. Or perhaps you're more interested in the pristine campuses of Queen's University or Royal Military College, or the city's historic City Hall. You can even check out the home of Canada's first Prime Minister, the one and only Sir John A MacDonald. However, if you really want to dive deep in Canada's first capital, go to Kingston Penitentiary. Committing a crime will not necessary in order to gain access, as the now-closed maximum security prison has transformed into a tourist attraction. The "pen" offers tours, remember to book, because Canada's version of Alcatraz is increasingly popular.
Now, you probably aren't interested in prison slip. So, if you're hungry, you'll find a smorgasbord of gourmet eats along Princess and Brock Streets, both situated in downtown Kingston. Sample Le Chien Noir and Aqua Terra for haute cuisine, or turn to The Copper Penny and Woodenheads for food you can eat with your hands. An honourable mention to Windmills for their fantastic vegan and gluten-free options. Live music during the evening can be found throughout the city; Musiikki and The Mansion are ideal for younger crowds, while Olivea offers music that attracts a more mature audience (i.e. jazz).
Wolfe Island
RELATED: Juicy Summer Reading Recommendations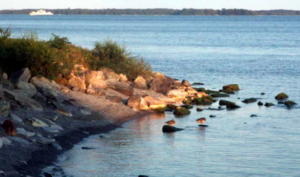 Wolfe Island is a perfect summer adventure. Longer than the Island of Manhattan, Wolfe Island is only home to 1400 people, making it one of Canada's best kept secrets. Accessible by a free car ferry that departs hourly from downtown Kingston, it's also convenient. The island has plenty of gorgeous scenery to enjoy, whether you're walking, riding a bike, or driving. The island also boasts the quaint Mallorytown, where you'll find famed eateries, such as The Wolfe Island Grill, The Wolfe Island Bakery, and the Wolfe Island Pub and Pizzeria. Yes, the local business like reminding you that you're on 'Wolfe Island.' If you're looking to explore after you've digested all that grub, Big Sandy Bay Conservation Area offers a short walk through fields and forests, before taking you to a beach with scenic views of Lake Ontario. But if you prefer booze to beaches, this Canadian destination is also home to Wolfe Island Springs Craft Brewery, a popular microbrewery, which boasts six different brews of beer.
Niagara-on-the-Lake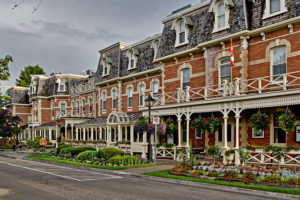 Niagara-on-the-Lake is known for its wineries, and for being better than its glitzy neighbour, Niagara Falls. But if you don't know how wine is made (or beer for that matter), visit the Niagara College Teaching Winery (and Brewery), and they'll give you an educational look into their process along. This tour also includes some samples, so you'll probably leave happy. For larger wineries, Trius has a lovely set-up and tasting room featuring their renowned wines. Ranked highly on my own personal list is Ravine Vineyard Estate Winery, which is nestled in St. Davids, and has its own farm dining restaurant. Once you're done "sampling" ice wines and Cab Fancs, head to Niagara-on-the-Lake's Old Town for some early Canadian history. Fans of consumer culture can also shop at the town's many boutiques. And if it's art that you're after, Niagara-on-the-Lake is home to the Shaw Festival, a months-long celebration of plays that features musicals, Greek mythology, murder mysteries, and yes, the work of its namesake, George Bernard Shaw.