Staying youthful and maintaining a fresh face is something most women like myself, try to hold onto. Life seems to pass by in a blink of an eye, and once you know it your first wrinkle or frown line is visible. This can be typically hard to accept. Realistically though, we learn to welcome aging skin eventually since we can't avoid the process. I am a firm believer in adopting preventative measures to slow down the aging process. What is the solution? Don't give up, there is much you can do. You won't look young for eternity but you can age with grace and look wonderful! One key ingredient that will save your skin is Glycolic Acid.
RELATED: Micro-Needling A Healthy Alternative To Botox
Glycolic Acid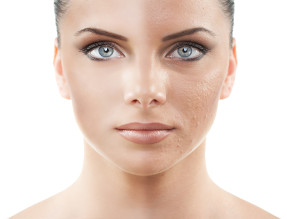 What is Glycolic Acid?
It appears to be something that will burn off your skin right? No way, it's perfectly safe and can be used for preventative measures to keep the skin youthful. Glycolic Acid is a superstar ingredient. It's part of a group of active compounds known as AHA's (alpha hydroxy acids). Amazingly, it has the smallest molecules in the group, so this means it can penetrate deep into the skin.
So what happens when Glycolic Acid goes inside your skin?
It reacts with the top layer of your skin, breaking down sebum and other substances that bind skin together. It scrapes off dead skin cells and reveals fresh skin underneath. It is great for reducing fine lines and improving skin texture and tone.
How is Glycolic Acid used? 
Glycolic Acid is used in different concentrations and pH levels. It's used in creams, lotions, exfoliator's, toners, chemical peels and more.  Also, pure Glycolic Acid in a lower concentration is much more effective; so if it's used alone (not mixed in with a cream) it does produce better results.  However, if you choose to use Glycolic Acid in a cream it will also hydrate your skin. I'm excited to find skincare products that I can incorporate into my beauty regime that will enhance the look of my face. I am an active user of creams and serums and use them diligently, so when I learn about a substance that produces a miracle reaction to my skin, I find it's worth a glance.
RELATED: Your Guide To Naturally Glowing Skin
Let's check out three great products that contain Glycolic Acid to brighten your face.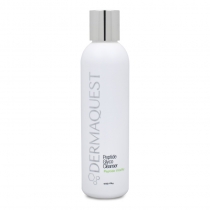 Peptide Glyco Cleanser
This creamy Glycolic Acid based cleanser is perfect for keeping your skin at bay. It boasts the unparalleled power of peptides. Exfoliating and pore refining, this cleanser leaves your skin silky smooth and richly radiant. It can be found online at DermaQuest for $42.00
DermaQuest: Peptide Glyco Cleanser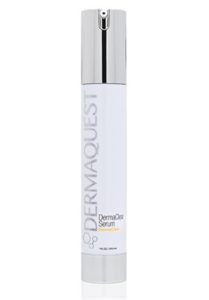 DermaClear Serum
Clear and control breakouts without over-drying. A combination of Alpha and Beta Hydroxy Acids this signature serum purifies while exfoliating, reducing the pore-clogging oils that cause future blemishes. Contains MDI Complex to keep your skin supple and hydrated. It can be found online at DermaQuest for $80.00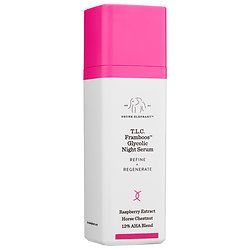 T.L.C Framboos Glycolic Night Serum   
This serum is a top rated product by Drunk Elephant. It's great for the skin because it combines AHA and BHA acids. This means the product is just as effective at treating skin but far more gentle. You can expect brighter, smoother and poreless skin. You can find this product at Sephora for $112.00
T.L.C Framboos Glycolic Night Serum