Christmas is just around the corner, which means it's time to do the impossible: shop for your family and friends without going broke and being forced to sell a kidney. Let's face it, chocolate and funny mugs that say "Messy Bun, Getting Things Done" are sooo overdone…Here are some inexpensive, unique gift ideas for your friends, family, and partner.
Who doesn't love mini food, they're so cute! Pick up this cute waffle maker in lavender, olive or white for only $17.00! It's said that the way to a man's heart is through his stomach, so start pressing those waffles to make all the men in your life fall at your feet with gratitude.
RELATED: Gifts For Every Stage Of Your Relationship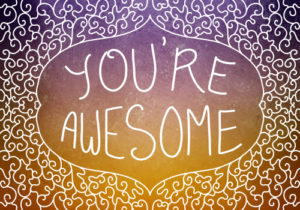 Help your loved ones feel their best during the holiday season with a funny, helpful and life-changing read. You Are a Badass®: How to Stop Doubting Your Greatness and Start Living an Awesome Life by Jen Sincero is a personal favourite for when I need a little pick-me-up and a good laugh. Plus, a hardcover copy costs less than $20, and the kindle version is under $7!
RELATED: Exciting Thrillers To Read This Winter
3. Fondue for Two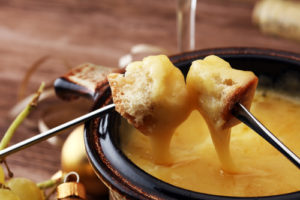 Who doesn't love dipping random foods into a pool of melted cheese or chocolate?! You may think this is an expensive gift (and you can definitely pretend not to brag about how much money you spent), but Hudson's Bay is selling this cute white fondue pot for only $11.99!
Go all out this Christmas and get your favourite person what they've always dreamt of: a yacht. Well, a fancy model yacht that can sit on their desks until they win the lottery and can replace it with an actual boat (one can dream). This is a motivational gift, designed to inspire the receiver to get off his or her butt and work a little harder to enjoy the finer things in life. Consider it the perfect way to inspire your brother to move out of your mom's basement!