Watching TV with your partner can be a great bonding experience. It provides plenty of time for relaxing (and cuddling!) together during your downtime. However, we all have limited leisure time, so who wants to waste it watching something mediocre? That's why we've rounded up three high-quality television shows you and your significant other are sure to enjoy! You're welcome!
The Marvelous Mrs. Maisel
Created by Amy Sherman-Palladino (Gilmore Girls), Mrs. Maisel won basically every award a television show can win for its first season. Set in the 1950s, it tells the story of the titular Mrs. Maisel (Rachel Brosnahan), a wisecracking housewife who thinks she has the perfect life until…she doesn't. One night, our heroine gets drunk and accidentally takes the stage at a comedy club, where she immediately gets discovered. The series is colourful in both the literal and figurative senses, as Mrs. Maisel wears some delightful pink clothes, but she can also tell one hell of a dirty joke. If you and your partner enjoy period pieces like Mad Men, this is your new favourite show. Seasons One and Two are now streaming on Amazon Prime.
The Haunting of Hill House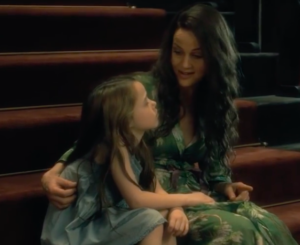 The Haunting of Hill House is one of the scariest TV shows you'll ever see. Set in the 1990s, Hill House follows the Crains, a fictional family of house flippers who buy a decrepit countryside mansion with the hopes of restoring it, and selling the place for a fortune. Before they can, however, when the five children begin having ghostly experiences that suggest the house isn't safe for a family. Complete with jump scares and creepy music, Hill House is perfect for couples seeking thrills. The Haunting of Hill House is now streaming on Netflix.
Homecoming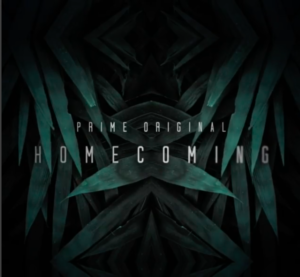 Heidi Bergman (Julia Roberts) used to be a caseworker at Homecoming, a facility that helps returning soldiers readjust to life in America. However, she has since left her fancy, upper-middle-class job to to live with her mother and work as a waitress in a small town. This lifestyle choices prompts The Department of Defense to investigate Heidi's departure. Soon, Heidi realizes there may have been more to her time at Homecoming than she would like to admit. Based on a hit podcast from Gimlet Media, Homecoming is a suspenseful psychological thriller that's sure to have you and your boo on the edge of your seats. This engrossing show is perfect for binge-watching on a winter night. It's streaming on Amazon Prime now.
RELATED: Everything You Need To Know About The Golden Globes