Do not let the January blues affect the excitement of your dating life. These fun and affordable activities will allow you to have thrilling and unique dates this weekend.
Snow tubing in Mount Royal Park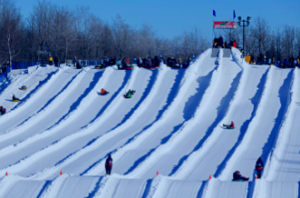 Embrace the Winter season and discover the excitement of snow tubing down reserved lanes next to the toboggan hill overlooking Beaver Lake in Mount Royal Park. This activity is available from December 15- March 10 and is only $9. This exhilarating activity is perfect for a fun and spontaneous date with someone new or with a long-time partner and you can even get cozy with your date and fit two people per tube. Daily passes are available at the equipment rental counter of Les Amis de la Montagne located on the ground level of the Beaver Lake Pavilion or in one of the leaning houses at the foot of the snow-tubing corridors. For more information, call 514-843-8240 extension 0.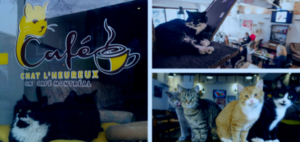 The Café Chat L'Heureux is a relaxation café open to everyone where one can enjoy the company of cats while savoring warm pastries, cakes, and beverages. There are two main areas inside the café: the first is a bistro section where patrons can sit quietly at a table to enjoy gourmet sandwiches and the second is a playground area for everyone where customers can lay down and play with cats. Whether you and your date are both cat lovers or simply want to know more about cats and are looking for an exciting and different café to experience on a date, this is the place for you. For more information on the café call 438-333-1505 and to browse the café's menu items, visit
Challenge your date to a board game at Randolph Pub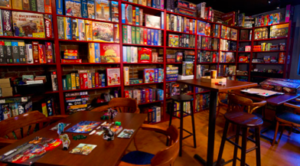 If you want to introduce some healthy competition to your relationship, then a night at Randolph Pub in the Hochelaga- Maisonneuve neighborhood is just what you need. There are over 2000 board games to choose from and it has a cover fee of only $6. The people at the bar explain each game's rules to you and even suggest games for you to play. You can challenge your date to a specific game and booze may help in romantic situations and sparking romance between you and your date. For more information on the pub, visit: https://www.randolph.ca/location-de-jeux/.