Calgary has lots to offer for the May 2-4 long weekend. Park openings, festivals, and lots of other fun activities for adults and children to enjoy. We have some ideas for places you can attend to make your long weekend memorable.
Calaway Park Opening Weekend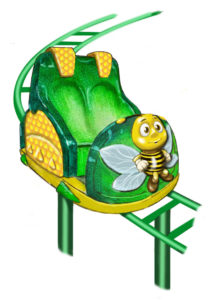 Western Canada's largest outdoor family theme park opens this Saturday at 10 a.m. for its 38th season. The park has added three new attractions. The new ride is Bumble Blast, which is a spinning coaster that will make families twist and turn. Also, there are two stage shows which include Red Riding Hood's Rock the Forest, a summer-lovin' stage show; and DEEPO 3D, an animated underwater adventure in the Cinemagic 3D Theatre. One day admissions cost $41.95 for ages three to 49, $33.00 for ages 50 and up, and are free for ages two and under. Season passes cost $117.95. All prices include GST.
Are you interested in Serbian culture? Join the Calgary Serbian Fest at the Serbian Orthodox Church this long weekend. This event will feature dances, displays, food, and sports unique to Serbian culture on Saturday and Sunday from 11 a.m. to 5 p.m. Tickets cost $5 for ages 10 and up and are free for younger children. You can also get tickets at the door, and you can only use cash.
Do you want to experience antique culture by visiting Canada's largest living history museum, buying vintage items, and riding historic amusement park rides? The Heritage Park is guaranteed to make your long weekend unforgettable. Summer rates starting May 18 cost $26.50 for ages 15 to 64, $20.70 for seniors, $18.95 for ages seven to 14, and $13.65 for children three to six.
Do you like anime? Attend Calgary's 3-day Japanese Cultural and Animation Festival known as Otafest 2019 at the Calgary Telus Convention Centre. You can meet musical guests and voice actors, cosplay, play games, shop, watch anime, and much more. This event is for all ages. Weekend passes cost $55, day passes cost $25 to $35, and child passes cost $10. You can purchase tickets at the door.
Skyline Luge Opening Weekend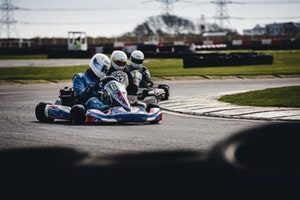 How about a gravity fuelled adventure for your long weekend? The Skyline Luge will open on Saturday at 10 a.m. This is a unique downhill karting track which will keep your family enthusiastic this long weekend. Tickets cost $21.00 to 160.00 depending on how many rides you decide to take and whether you will use individual or family packages.
Granary Road will welcome spring with activities, games, and farm friends to make this long weekend engaging for your family. This festival will take place on Saturday and Sunday from 9:30 a.m. to 5:30 p.m. Granary Road admissions are free for children two and under and cost $15.00 for other guests.
Stampede City Sessions: The Royal Foundry & Joe Nolan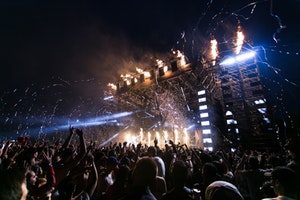 The Royal Foundry & Joe Nolan will perform at the Webber Academy this Saturday. As band members Bethany and Jared Salte are married, they will play tempo folk-pop music inspired by their marriage and life challenges at 7 p.m. Joe Nolan will perform as a trio for Stampede City Sessions broadcast taping at 8:30 p.m. One ticket means you can attend both shows. Adult tickets cost $20, and student tickets cost $15.
The Lord of the Rings: The Two Towers with the CPO
Are you a Lord of the Rings fan? Did you enjoy The Two Towers with the CPO film? Academy Award-winning composer Howard Shore's introduced people to J.R.R. Tolkien's Middle-earth and its cultures. Watch the performance at the Southern Alberta Jubilee Auditorium on either Saturday from 7:30 to 10:30 p.m. or Sunday from 2 to 5 p.m. Tickets cost $25 to $100 depending on what seats you get.