Have you just started dating someone? Are you feeling anxious and tense that the relationship may not work out? Do you constantly ask yourself "Will I still be with this person five years from now?" We have some tips on how to make it work so you can grow old together and live a life of happiness.
Understand how a woman's sex drive works.
A woman's sex drive is typically not the same as a man's. A woman's hormones tend to go through cycles. Once they peak, this is when sexual intercourse can be most satisfying to a woman. It is up to you and your partner to recognize when those periods are because the better the sex, the longer a relationship usually lasts.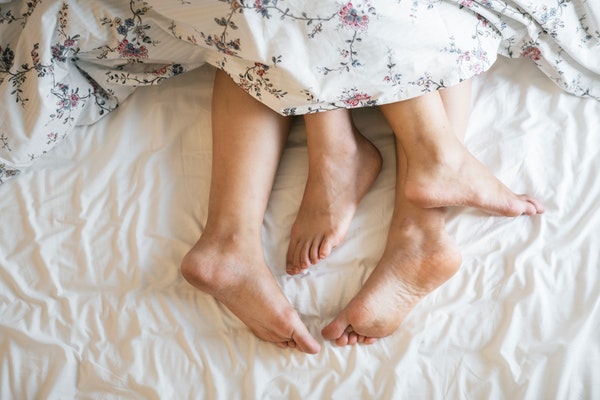 Recognize that you both need space.
No matter how much a woman loves you, clinginess and wanting to spend every second of the day with her can be a major turnoff. Even when you are both in the same house, it is good to take break periods away from each other. Maybe spend a couple of hours in your home office doing business while your partner goes over finances. Mini-reunions make the heart grow fonder. Wanting to know where your partner is every second of the day is not healthy.
Talk at least 30 minutes a day.
Texting is a good way to keep in contact with someone. However, looking at screens doesn't have the same effect as talking face to face or hearing voices does when bonding with a partner. Since work shifts typically don't last more than eight hours, and people typically sleep six to eight hours a night, it is likely you will have time to have at least one lengthy face-to-face conversation with your partner. If your relationship is long distance, phone calling or Skyping may do the trick. Spending quality time together will definitely help maintain your relationship.
Think about your partner when they are not around.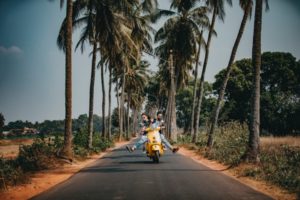 Think about your partner when they are not around. Referring back to #2, we don't mean wanting to know where they are all the time, but just hoping that they are okay. Think about what your partner's work life is like. Does she get along with her boss and coworkers? Is she having difficulty with family members? Think about what kind of advice you would offer her to help.
RELATED: 3 Ways To Seduce A Woman
Try not to worry if another man is hitting on your woman when you are apart because if she really does love you, she will turn him down. If she is okay with another man flirting her, then her ability to keep a long-term relationship is definitely questionable.
Have a positive attitude towards life in general.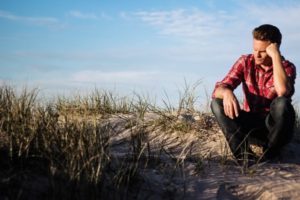 Go outside. Walk around. Notice all of the positive things around you or that have affected you. Friendly neighbours, a new store, a teacher that especially impacted how you got to where you are now, a loving family, or even if it is as simple as "I really like the colour of this chair. It reminds me of my Preschool classroom," try to maintain a positive attitude. If you see other things in a positive light, you are more likely to focus on the positives of your partner as well.
Appreciate your partner
Don't take them for granted. Appreciate everything she does for you. Even if she cooks you hard boiled eggs for the 50th time in the past year, tell her how much you appreciate her cooking. If she wakes you up at 5:30 a.m. when you set your alarm for 6:00 a.m. to ensure that you don't miss an important meeting, tell her how much that means to you. If she buys your favourite air freshener, tell her she is the absolute best.
Make things equal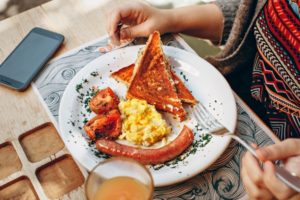 If you're a Toronto Maple Leafs fan, but your partner doesn't have the slightest interest in the NHL, don't spend too much of the relationship watching hockey. Find things you both love doing and make those your primary activities. If you both like taking jogs, take them together on a morning when the weather is good. If you do things your partner isn't interested in too often, or if she does the same to you, a relationship interest level can go out the window pretty quick. You don't have to have everything in common, just know what you do have in common.
RELATED: 12 Important Dating Tips For Men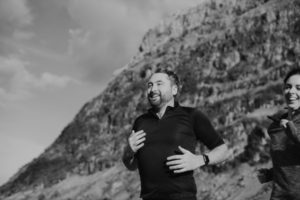 Express affection
A relationship without hugging or kissing does not indicate much interest. Even a simple kiss on the shoulder or cheek every once in a while over constant intense hugging and kissing is a good exercise. When you start your workday, don't forget to hug and kiss your partner before leaving. Many hugs a day have proven to increase oxytocin levels, making you feel warm, fuzzy, happy, and healthy.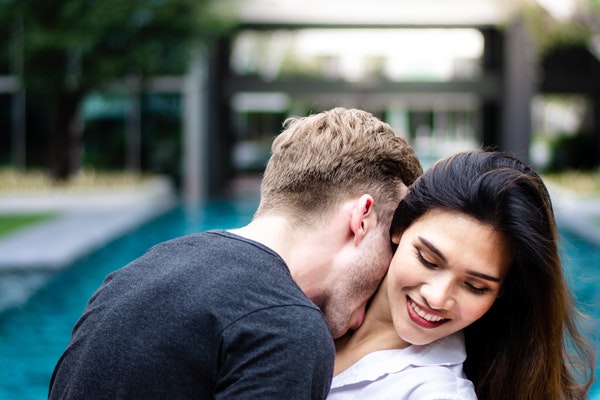 Fight the problem instead of each other.
Every couple has disagreements, arguments, and even intense fights. It is not all about red roses and fairy tales every second of a relationship. When you get into a conflict with a partner, don't fight your partner by saying things about what she is doing, such as "You can't do anything right!" or "You make me feel horrible about myself!" as those highway paths do not lead to the long-term relationship destination. Instead, you should maybe say "Maybe your siblings don't like me that much, but we should do what we can to fix the problem. I will spark positive conversations with them."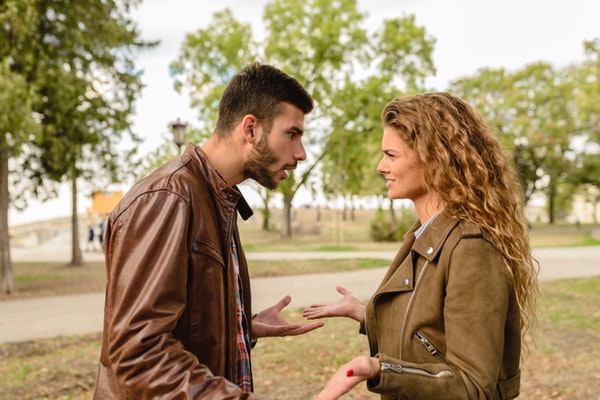 Apologize and forgive
No matter what kind of grudge you are holding hours after an intense argument with your partner, the quicker you apologize and forgive, the better. The more short-lived negative feelings are, the easier it is to maintain a relationship. If you go two days without talking to each other after an argument, your relationship is going downhill. Conflicts can help a relationship grow stronger, however, they need to be fixed as soon as possible.