The beauty community has been buzzing, after beauty influencer, Tati Westbrook posted a video on her YouTube channel, detailing her disheartenment for former friend James Charles.
The 20-year old makeup artist has since made headlines due to the many allegations made against him.
On April 19th, Charles allegedly reached out to Sugar Bear hair, a known competitor of Westbrook's Halo Beauty, for artist passes, to avoid a mob of fans at Coachella. In exchange for these passes, they asked that Charles post one ad on his social media endorsing the brand. Charles then allegedly, told Westbrook about the agreement with Sugar Bear hair, after the event and before he made his post, however, she was not impressed and felt betrayed by Charles decision. Westbrook then uploaded a video to social media titled "bye sister" ( that has since been deleted) detailing her side of the story. Westbrook also spoke about a more serious allegation that happened at her birthday dinner in Seattle early this year. Westbrook accused Charles of "yet again tricking a straight boy into thinking that he was gay." Another beauty influencer Jeffree Star who was also at the dinner, joined Westbrook's bandwagon against Charles, confirming that all of the alleged allegations were indeed true, adding more fuel to the fire.
Charles had a lot to say about these accusations and above all else expressed that "some of these allegations have created dangerous stereotypes around the LGBQ+ community."
In the process of 24 hours, he lost over 3 million followers on all his social media accounts combined.
James also addressed the psychological battle he went through facing the immense hate online by saying, "Joining in on bandwagon hate and cancel culture is incredibly toxic and it very concerning to me that as a society we are becoming okay with guilty until proven innocent instead of the other way around."
The beauty influencer has since cancelled his "Sister Tour," posting a video on his Instagram where he explains, "I still want to go on tour… my number one priority right now is getting my head back to where it needs to be and getting my YouTube production content rolling again… and all my other businesses".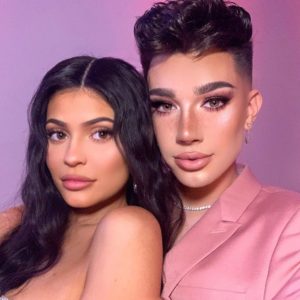 More recently, James seemed to be in good spirits as he joined Kylie Jenner, and her one-year-old daughter Stormi, at a birthday party on Saturday, May 25th.
James Charles publicly addressed on his YouTube channel, that he will no longer speak about this matter ever again, and that all parties involved have since apologized.
Whether James Charles is in the right or wrong, there is no question that he has been unjustly criticized by those on social media, due to the "cancelled culture." Now the only question left is how will this situation affect his career moving forward.