The Big Apple. Most know of the city that never sleeps from shows we hold dear (the oldies but goodies) Friends or Sex and the City. Some may know it from Alicia Keys' song, the namesake being an ode to the "concrete jungle where dreams are made of." New York's image has always been about hustle and bustle, squeezing through a sea of people who could care less who you are, but New York is a complex State, especially within the main city. It holds people who are equally as dynamic that happen to live pretty average but interesting lives. As someone who travels there frequently and lived there for 2 years, I can tell you there's a lot in store.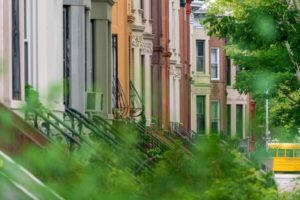 At the time, I was based mostly between New York City and Brooklyn. These two places carry such a rich culture. I stepped out of our brownstone apartment, every home on the block stitched together like a mix-matched quilt of modern and traditional designs. Heading out to grab something to eat or coming from the store, I always have to navigate a web of intersections, stores, and cars. [A side note, if you love a good deal, shopping in Brooklyn is the way to go; $17 US for two gorgeous tops? Sign me up!]
I look across and there's a charming set up with eclectic people having an open mic sharing through music and poetry. Every couple of steps are walls full of large graffiti and murals with amazing imaginative concepts. I hear the train above click-clacking down the track. It's like the opening scene of Saturday Night Fever… but much less dancing.
RELATED: NY Health & Racquet Club Offers Cutting Edge Fitness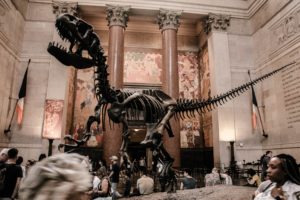 Whenever I need to head into Manhattan, I take the J train and transfer to the B train to get off at 81 Street. This also happens to be where the American Museum of Natural History is located. Some may know it from the movie, Night of The Museum, but I promise there is no Ben Stiller or dinosaur bones coming to life. The exhibition and scientific collection allow the public to get a sense of the world around them and the intricacies of the cultures across the world.
They're normally open from 10 am -5:45 pm. General admission is $23, kids are $13, and seniors and students get in for $18.
Some may say you're not a New Yorker if you haven't gone to one of two of these monuments: The Empire State Building or the Statue of Liberty. I chose the best compromise; taking a boat ride across to Lady Liberty and seeing the Empire State Building on the way. It's such a refreshing experience; the sun, fresh air but the view is what stole the show. Harbour cruises can cost anywhere from $17- $30 per person. You get to experience the full Manhattan skyline and even the Brooklyn Bridge. I simply had to capture the moment: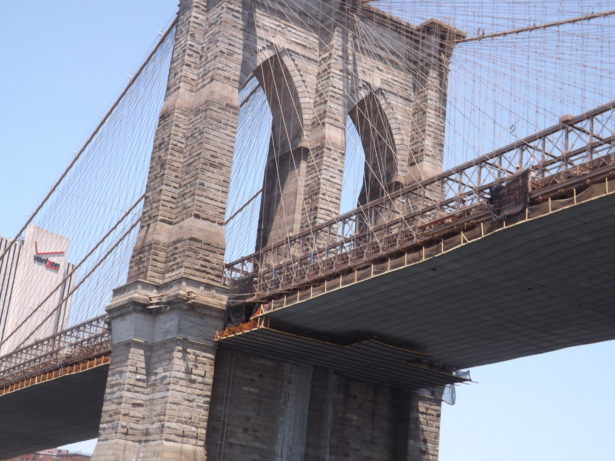 We all know of Central Park but what about Prospect Park? I consider this to be a hidden but not-so-hidden gem of New York. After a long day, I head back on the train and hop off at 51 Street to Prospect Park to relax and unwind. It's a great picnic spot and they have a variety of events planned throughout the year including free concerts during the summer so grab the family and make a day of it. Click here for more: Prospect Park Events
Speaking of hidden gems, to cap the night, underground karaoke bars are the way to go. These spots are best when you don't want the heavy party scene but still want to have a good time with good people in the heart of Manhattan. Nothing says fun like passionately belting out the words to "I Will Always Love You" like the performer you always knew you were. Just ensure you're 21 or over to get inside and join the fun.
As mentioned before, we get this impression that New York is an intense, fast-paced city. This is partially true. However, don't let this discourage you from exploring. Take the time to step back and take it all in. Grab a friend, charge up that phone and Google Maps your way through your concrete jungle adventure.