The Toronto Raptors began their 2019 season with a lot of questions surrounding the team. How would they do without Demar Derozan? Is Kawhi healthy? Will they be able to compete for a championship? Now they are up 3-1 in the NBA Finals with game 5 at home and a chance to finally bring an NBA title to Toronto. This franchise has not only inspired the city of Toronto but Canada as a whole. A chance to bring an NBA championship, something most people believed to be almost impossible has all of Canada rallying behind them.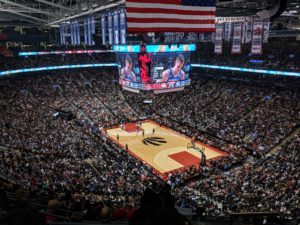 Of course people have its doubts with regards to the Toronto Raptors, even the so called sports experts such as Stephen A Smith, Shannon Sharpe, Skip Bayless, Max Kellerman, Colin Cowherd etc. All doubted the Raptors chances not only going into the finals but going into the playoffs itself. We beat a thriving Orlando Magic team who's magical run landed them in the playoffs. Then the Raptors beat a Philidelphia 76ers team with arguably one of the best starting 5's in the NBA, which featured 4 all star caliber players in Jimmy Butler, Joel Embiid, Ben Simmons and Tobias Harris. After one historic Sunday night where Kawhi hit the first ever game 7 winner in NBA playoff history to knock the powerhouse 76ers out of the playoffs, Toronto still had its haters. Skip Bayless a respected NBA analyst called it a "lucky shot" and still even refuses to give Kawhi Leonard the respect he deserves, as he is slowly proving himself to be back as one of the best players in the NBA.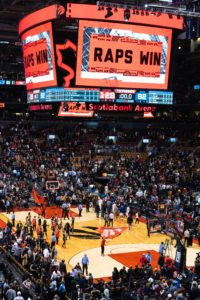 Toronto then went against the winningest team in the regular season. The Milwaukee Bucks, who had the MVP of the 2019 season. "The Greek Freak" Giannis Antetokounmpo one of the most dominant forces in the NBA. I do not believe a single NBA expert gave the Raptors a chance, especially after going 2-0 down. The Raptors rallied and won 4 straight games to advance to the NBA Finals. The Raptors are constantly being bet against but Toronto has constantly embraced them, always been behind them and never doubted them. This team has evolved so much over the years, and even if they don't close out this series and win this championship, the historic run that they are on will be remembered in this city and never forgotten.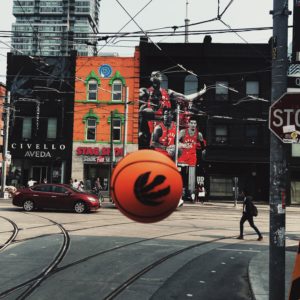 Some people have been lining up in Downtown Toronto in Jurassic park for 3 days, bars have been sold out for weeks, every nightclub in Toronto will be showing the rest of this series. Toronto is giving its all to support these Raptors and Canada as a whole is behind them as well.
This Raptors team will forever receive hate, even if they win people will use the excuse that Kevin Durant was injured, or that we got lucky, or the only reason we won a title is because LeBron James isn't in the Eastern Conference anymore. The thing with that is, we don't care. It is Toronto vs the world and as fans we don't care what anyone has to say. The Raptors have inspired this nation one game at a time and we will continue to support and celebrate this season with everything that we as a city have to offer. That being said, GO RAPS GO….. At 9pm tonight the Toronto Raptors have an entire nation behind them and hopefully when that clock runs out, we are crowned the 2019 NBA Champions.