The 2019 NBA champions are your Toronto Raptors. That is a sentence most people in Toronto started to think we would never hear. The Raptors are not the most historic franchise, the oldest franchise or anywhere close to the most successful franchise but that doesn't matter. They are now NBA champions and nobody can take that away from them.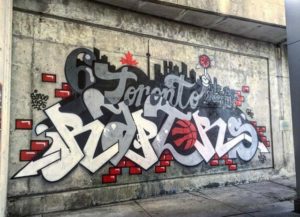 The Raptors have come a long way, from the Vince Carter era, to the Chris Bosh era, to the Andrea Bargnani era, to the Derozan era and now to the Kawhi Leonard era. We have finally become NBA champions. The feeling is almost surreal, the emotions in the city are at an all-time high. People do not even know how to act. After the game, the downtown core was flooded with fans celebrating this historic victory by Toronto's team.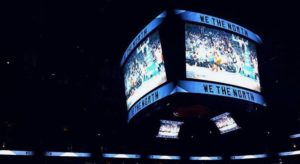 As Raptors fans it seems like we are constantly getting our hopes up each and every year to then yet again have them crushed throughout the postseason. This year was different, the team was different and the feeling that came along with them was different as well. The Raptors went all in for a championship this year and they delivered against one of the best basketball teams of our generation.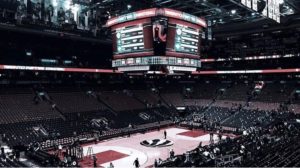 The city was behind them from the very beginning, we rallied each and every game. The line to get into Jurassic park downtown went on for blocks. Canada as a whole got behind them, every province, every city, every little town was rooting for the Raptors. They were not just Toronto's team anymore they were Canada's team.
RELATED: Toronto Vs The World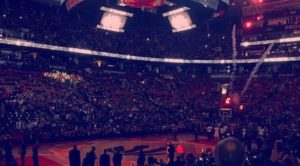 They did not disappoint the nation throughout the entire playoffs; they not only showed tremendous heart but they showed tremendous execution each and every game. The team did have its off games such as game 2 of the NBA Finals, game 1 vs Orlando, game 3 vs Philadelphia, etc. That being said everyone knew from the beginning that something was different this year. The Raptors were a different team, and they had a chance to make history.
The Raptors did make history, in game 6 of the NBA Finals on June 13th, 2019, the Toronto Raptors became NBA champions. This result shocked most experts as well as NBA fans. The thing is Toronto teams, just like their fans, will surprise you. The Raptors have shocked the world and Toronto needs to get ready for the nonstop celebration that will follow this historic victory.
There is one thing that needs to be said one more time. The Toronto Raptors are your 2019 NBA champions.
All Images Provided By Saidamir Mukhitidinov