Are you looking for ideas to have fun with dad this Father's Day? We have some ideas on how you can successfully do so.
Calgary

Father's Day Run & Walk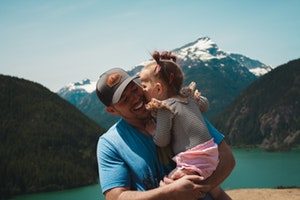 How about some exercise? Calgary's Father's Day Run & Walk at Heritage Park will offer that. The park opens at 7 a.m. for participants with the running and walking starting at 8 a.m. Drills include a 10 km run, a 5 km run, and a 5 km walk. The little kids' race starts at 9:45 a.m. before brunch and the village's opening to the general public at 10 a.m. You can register individually or as a team (Four or more people) between 10 and 2 p.m. on Saturday or 6:30 and 7:30 a.m. on Sunday. Registration fees cost $40 for ages 3 to 6, $55 for ages 7 to 15, and $65 for ages 16 and over.
FREE FOR DADS Father's Day at Spark
The TELUS Spark will sell tickets for free for dads. There will be an outdoor BBQ, live summer tunes, beer tastings, and numerous science events. You can also both have some fun at the Brainasium. For other attendees, tickets cost $26 for adults 18 to 64, $24 for seniors 65 and older, $22 for youth 13 to 17, $19 for children 3 to 12, and are free for children 3 and under.
Chicago

Father's Day BBQ Brunch at Lincoln Park Zoo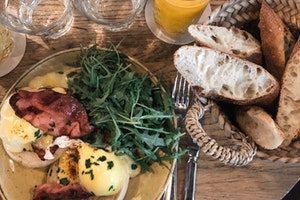 Is wild the word you are looking for when it comes to how you want your Father's Day to turn out? Visit the Lincoln Park Zoo where a Father's Day BBQ-themed brunch will take place with live music from 11 a.m. to 2 p.m. Coffee, juice, and soft drinks will also be offered. Fathers can try sample beer tastings as well. Tickets cost $45 with a $2.35 fee for people 13 and over, $20 with a $1.60 fee for children 1 to 12, and are free for infants 12 months and younger.
Father's Day Brunch and Dinner Cruises
Do you and your dad want to enjoy amazing views of the skyline on Lake Michigan? The Spirit Cruises offers two fun Father's Day cruises for both brunch and dinner with delicious menu options. This cruise also has private tables, DJ music, and interactive activities. The brunch cruise ride occurs from 12:30 to 2:30 p.m. and the dinner cruise ride occurs from 6 to 8:30 p.m. You must board a minimum of 30 minutes before the boat leaves. Brunch tickets cost $69.90 for adults ($89.90 for guaranteed window views) and $54.90 for children 3 to 12. Dinner tickets cost $79.90 for adults ($104.90 for guaranteed window views) and $59.90 for children 3 to 12. Tickets are free for children under 3 for both rides.
Los Angeles
Free Beer Father's Day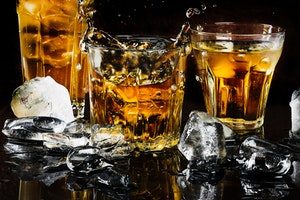 Free beer! Something a lot of us want in our lives. Visit the Fields LA for you and your dad to enjoy a free beer any time between 9 a.m. and 10 p.m. That's not all though. You can try lots of specialty items from nine chef kitchens, enjoy LA Beer Week special tappings, free arcade games starting at 3 p.m., along with fun games and music at the Beer Garden Patio. You can also watch the US Women's World Cup Match if you get there early.
RELATED: Father's Day Last Minute Gifts
GRAMMY Museum Free For Dads
Tour dad along four floors. Check out GRAMMY up closes, remaster tracks, rock star memorabilia, and the Backstreet Boys: The Experience. You will both have an unforgettable experience. Tickets are free for dads (Must be with family) and for children 5 and under, $15 for other adults, and $13 for military people, seniors, students, and youth. The museum will be open from 10 a.m. to 6:30 p.m.
Montreal
Dad's Brunch Free for Father's Day at Bistro Le Ste-Cath
Enjoy a free brunch with dad at one of Montreal's finest gastropubs: The Bistro Le Ste-Cath. This free brunch will take place from 10 a.m. to 2 p.m.
Oprah Winfrey (In English)
Do you need inspirational messages? Oprah is coming to the Bell Centre at 8 p.m. this Father's Day. She will share many lessons and personal experiences that helped her shape who she is. A guest who helped her get to where she is will also join her on stage for a one-on-one talk. Single ticket costs range from the $85.25 to $392.75 depending on what seats you want.
NYC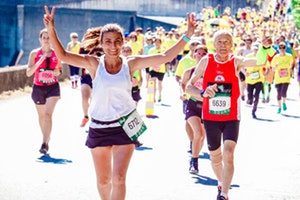 Summer 2019 Scandinavian Music Festival Concert Series
Want a unique music experience for free? Come to Fort Tryon Park for a fun, memorable show with dad for free. To celebrate the NY Scandia Symphony's 15th year, an orchestra will perform pieces by Frank Foerster, Johan Helmich Roman, Niels W. Gade, and Svend S. Schultz. You can have beautiful views of the Hudson River as well.
The 2019 Harlem 1 Miler
The 5th annual Harlem 1 Miler race will inspire many NYC residents. Participants will jog, race, shuffle, skip and walk in Harlem. Heats will run every 30 minutes. The ones you take part in will depend on your age, gender, and running speed. The final heat is a family one for all participants. Registrations cost $30 for individual timed miles, donating a registration, and ages 10 to 17 timed miles. Family untimed mile registrations cost $10, and children under 6 for family heat registrations are free.
Toronto
Yorkville Exotic Car Show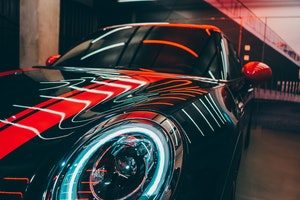 Bloor-Yorkville will host its 9th annual Yorkville Exotic Car Show for free from noon to 5 p.m. On Bloor Street, between Avenue Road and Bay Street, a display of luxury vehicles around the world such as Acuras, Ferraris, Lamborghinis, Porsches and many more will amaze viewers. This event supports Prostate Cancer Canada to increase funds for researching prostate cancer. You can bring in a dollar or two for the donation boxes.
Foodalicious Toronto
Are you craving for gourmet street food? Foodalicious will offer it! Many of Toronto's most prominent food trucks, vendors, and Artisans will be here to serve you with the most excellent food. There will be entertainment features such as a live music stage and a Kids Zone with Bouncy Houses and Midways. Tickets cost $10 including a $1.09 fee and taxes. You also must give your tickets at the door and use cash only.
Vancouver
2019 East Van Garden Tour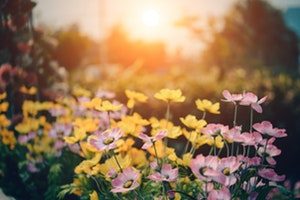 Are you interested in nature? Britannia Gardens will host a garden tour in East Vancouver. Gardeners will let you browse gardens and ask questions. This is a self-directed tour which will involve walking. The tour will begin at the Figaro's Garden Centre where you can purchase your map, and then you and dad can go and admire the wonderful gardens. This event will last from 10 a.m. to 4 p.m. Tickets cost $15 with a $1.29 fee.
Main Street Car Free Day Festival
Does traffic ever bug you? You are not alone. In an effort to be green, this arts and cultures festival will allow residents, businesses, and performers to interact in spaces that are almost always used for vehicle traffic. You and dad will have lots of fun while protecting the environment.  This event will occur from noon to 7 p.m. between W Broadway and E 30th Avenue on Main Street.