It is common knowledge that we all need a good amount of food, sleep, exercise, and communication to maintain a healthy lifestyle, both mentally and physically. It is not as easy as we think it is to change necessary lifestyle habits though. We get so used to doing the same things over and over again, that it is hard to leave our comfort zones to make changes. Here are some common obstacles that hold people back from changing their lifestyles.
A love for unhealthy food.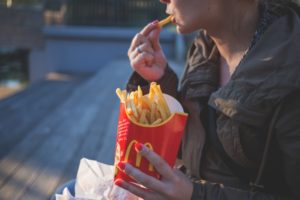 When you attend college or work, and there is a McDonald's or Burger King nearby, it is hard to ignore them. For most people, these places have at least one item on their menus that are tempting to buy. Another common reason people may purchase restaurant food too often is that they may feel they are not skilled at cooking. How can you change this? Maybe start small by cooking store-bought burgers and fries. They are still not a healthy option, but they are a step forward.
Eventually, as you learn to cook more recipes, you can move over to low-fat turkey burgers and potatoes as replacements.
RELATED: 3 Calorie Meal Plans To Suit Your Health Needs
A healthy lifestyle is expensive.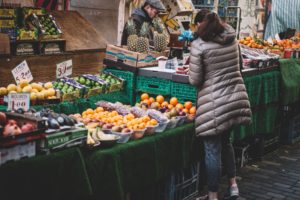 One of the harsh obstacles in recent years is that produce prices at grocery stores have skyrocketed in recent years. On the other side of the coin, fast food prices have risen as well. In this case, saving money by not buying fast food is a good option. You can also find ways to increase your lifestyle by exercising in ways for free. Does your house have a treadmill? If so, work out. Do you live in at least a semi-decent climate? Take long walks. There are no tolls.
Also, the Health app tells you how many kilometers or miles you walk per day. Make a goal to walk a certain distance per day and see if that makes a difference in your self-esteem.
Limited time

With work, school, family priorities, and getting the right amount of sleep in mind, there are obstacles to make time for exercise. Ask yourself what you do in your spare time? Do you sit around on your phone and laptop? If the answer is yes, see if you can limit how often you do these things. Spend more time doing physical activity. Even for work or school, walk if they are walking distance. If they are not walking distance, take a "longcut" to where you need to be once you get out of a vehicle. If you are in a rush, then run or jog.
 
It is hard to make changes alone.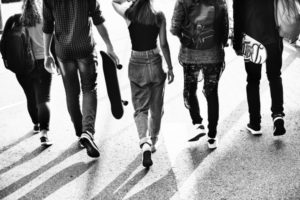 For many people, especially extroverts, making changes to your life by yourself is not always easy. Perhaps encourage healthy lifestyle habits to your friends and family. Ask them to take jogs or lift weights with you at the gym every once in a while. Maybe even suggest to your boss to encourage everyone to bring something healthy at a potluck during the next meeting. Referring back to the first obstacle, also help your family to eat fewer fast food meals and eat more organic meals.
RELATED: Healthy Habits
Going to the gym and taking long jogs is not my thing.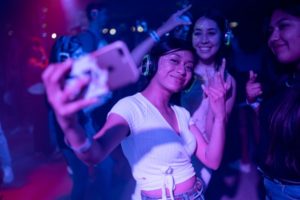 When people often think of physical activities, they immediately think gyms and running. But you don't have to run a marathon to be happy. Even simple, but frequent movements can be enough to do the trick. Next time you attend the party, limit the time you spend sitting on a stool drinking and spend more time dancing on the dance floor. You are not only exercising, but you are reducing the risks for hangovers as well, unless if you overdrink before dancing.