Perusing a friends with benefits relationship seems ideal in theory. If your not looking for a commitment, but still crave the benefits of sex, a friends with benefits relationship allows you to have both and with someone you trust. However, the rules to a successful friend with benefits relationship are completely different for everyone.  The term is defined as two people with a platonic relationship that engage in sex with no strings attached. Still, some people might not look at this type of relationship as idealistic.
But, despite what people may think,  a friends with benefits relationship doesn't always have to end in heartbreak. If handled properly.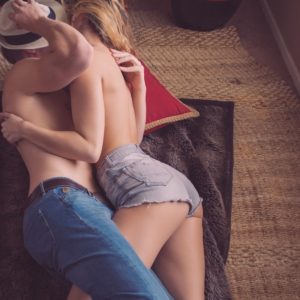 Throughout your relationship continue to see other people, your instincts to bond are stronger than your logic. This doesn't necessarily mean sleeping around, but at the same time, going on dates with others will give your mind a break from focusing on your partner.
Try your best to outsmart your biology.  Your body automatically releases a bonding chemical called Oxycontin during sex. This chemical is known as the love hormone, and it creates a feeling of romantic attachment. So, if you're the type to get hooked when a person sleeps over,  meets your family,  knows your dreams, etc,  try to avoid those advancements.
Lastly, communication is key. It's important to discuss any changes in feelings with your partner, while also encouraging them to do the same. This rule is extremely important because you will live in complete torture having a secret crush on your friends with benefits if you neglect to reveal your truth.
Keep in mind were human, so feelings might change, respecting one another's emotions is essential to avoid anyone getting hurt. This type of relationship is not for everyone, but through open communication, it will thrive. So as long as you know what you want from your friends with benefits relationship, have fun, stay protected and keep the gates of communication open at all times.