We tend to not take the time to be kind to ourselves. The world is such a harsh place to live in, it really is the least we can do. The hard work we put into caring for others plus the many jobs and responsibilities we have, anxiety and stress seem to be the only constant in life, but this doesn't have to be. Here are some steps you can take to start working on bettering yourself; inside and out.
Meditate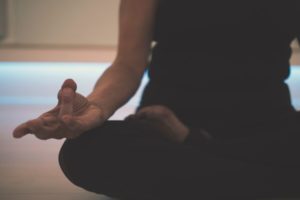 In a Healthline article written by Doctor Matthew Thorpe, he outlines some of the science-based benefits of meditation. Some of the more obvious ones include reduces stress and controls anxiety but did you know it also lengthens attention span and helps control pain?
The core of what meditation is about is not trying to silence the mind but acknowledging the minds random or very specific thoughts and releasing them instead of fixating. You can also look to meditation apps if you don't know where to start. HeadSpace is my go-to for anywhere between 3- 20 minutes of meditation. You're guided through each session with a soothing voice.
For added relaxation, couple this with yoga. It may seem like an area only super yogis should be apart of but there are copious amounts of YouTube videos to help you start. You only need 5-10 minutes to aid in releasing muscle tension and increase flexibility.
RELATED: Beginner's Guide to Meditation
Spa days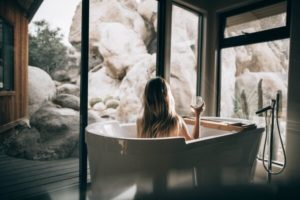 When I say spa days, I don't mean making multiple trips to your nearest masseuse. What I do mean is setting out at least one day every two weeks where you focus on beauty and cleanliness. This goes for the men too. Nothing says manly like a guy not afraid of soaking in a warm bath.
My routine normally consists of washing my hair, doing a full body scrub, lathering up in body butter and topping it off with a face mask. My routine will also include the not so Pinterest worthy stuff like flossing, pimple popping, and clipping my toenails.
If you have the time, add a full mani and pedi but in all, anything that makes you feel refreshed and looking healthy on the outside is a win. When you look good, you feel good.
Masturbate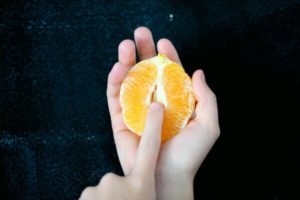 We all know of the healing powers of sex but what about the healing powers of some self love? Kat Kova is a Registered Psychotherapist and founder of Kat Kova Therapy on the Danforth, which serves individuals and couples who are seeking to enhance their quality of life and improve their relationships. In our interview, we discussed masturbation's role in self-care and development.
"About 70% of my clients are coming to the office to try and overcome sexual concerns. Masturbation is a topic that comes up with almost every client because our relationship to and experiences masturbating play such a crucial role in how we relate to ourselves and others, how we think about sex and behave sexually."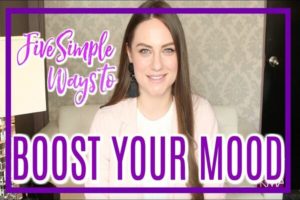 However, there tends to be a stigma around masturbation, "What I regularly see in my practice is that sexual issues are often influenced by negative messages about masturbation and sex in general and a lack of information about sexuality and the body."
Kova emphasized it's important to explore one's body to understand what feels good for you. "Although there is no set number of times anyone should masturbate, when you take some time to connect with yourself intimately, you send the message to your brain and body that experiencing pleasure is worthwhile and valuable. If you are able masturbate mindfully, which means staying present and taking your time to explore your entire body non-judgementally, even better."
If you'd like to get in touch with Kat Kova, check out her website  www.katkovatherapy.com. You can reach her at (647) 930-5704 or email her at [email protected]. Her office is located at 320 Danforth Avenue, Suite 202, Toronto, ON M4K 1N8. You can also watch her videos on YouTube where she talks about sex and relationships. 
Exercise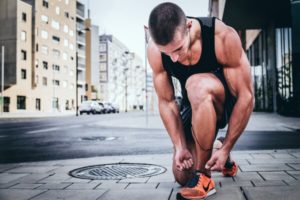 10 to 30 minutes of being sweaty, gasping for air on the floor? You must be saying "That doesn't sound like self care to me." but hear me out. Taking care of yourself also means mental development, and one way to start is discipline. Plus, the pros outweigh the cons.
In a 2019 Mayo Clinic article, it explains exercise combats health conditions, improves mood and increases energy. Not to mention it keeps you in great shape.
The key is to keep active doing anything you love. It could be jogging through the park, dancing, playing a sport, your options are endless. It's not always easy to keep up this habit but always remember, don't beat up on yourself; acknowledge the shortcoming, address it and get right back to what needs to be done.
RELATED: Overcome Your Exercise Excuses
Being selfish doesn't have to be a bad thing. You can't give from an empty vessel. When you take the time to work on yourself, you're able to do more and be more for others. Even more important, the benefits your mental, physical and emotional health will reap are endless.