There are many phases in a relationship and your life partner can go through them all with you. One such stage is becoming the sandwich generation, where you both simultaneously tackle caring for aging parents and growing kids.  This can take a toll on you and your relationship so it's important to communicate with one another, to practice teamwork, to seek out relevant resources and sound advice.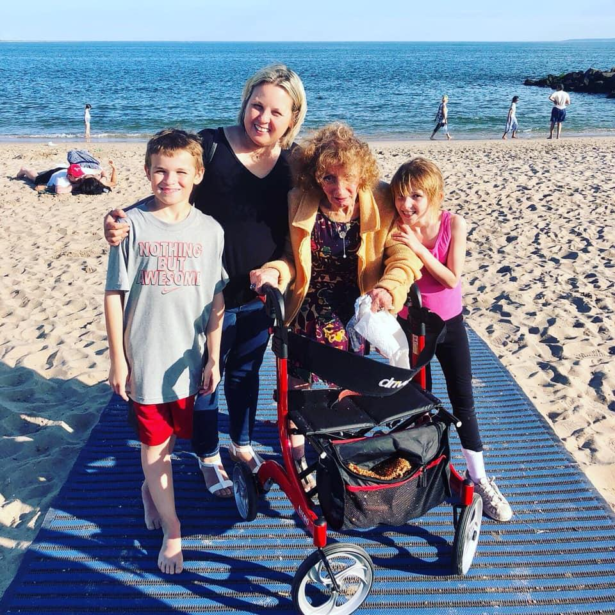 My mother has Parkinson's disease and I've been coordinating her care from 90 minutes away for years now. I've been very lucky to gain support from my social worker husband.  There have been challenges of doing 20 hours a week of caretaking-related tasks behind the scenes while caring for two young kids and working. We were fielding emergencies, grieving my mom's decline, organizing her caretakers and watching her regress in various ways, while trying to optimize her life, maintain her safety at home, prepare for her death and just help everyone get through the day.  It was often exhausting and emotional- and yet each day you also feel blessed that she is still here. You deal with agencies, bills, aides, healthcare, food peg issues and more. There are emotional battles with independence, delusions, the switching of roles and memory loss. And your usual responsibilities still need attending to, while the time that you had for yourself and for your spouse, dwindles. You'll get calls on your date night from agency coordinators or may have to run there when no aide shows up.  
Here are 7 things I've learned that may help you work together on this:
1. Develop a relationship with your caregiver team– Get to know the aides, doctors, schedules, agency coordinators so you and your significant other can both reach them as needed. Have those numbers available and ask your significant other to pinch hit if you're working or unavailable.
2. Plan visits to see your parent together – We've e visited my mom every Thursday for years after work with our two kids.  This ritual allows us to spend time with her as a family. We can also support one another while we support her, if we all go together.
3. Have a Date Night or Vacation– My husband and I have long had a weekly date night.  It's time to have fun and connect with each other, away from everyday stressors. We also try to go on a yearly vacation to refuel when possible.  This is very important when there is the constant stress of familial medical issues.
RELATED: 10 Ways To Treat Yourself Under $10
4. Take Turns Dealing with Things– A good team sometimes works in shifts. My mom has aides from two different agencies so sometimes my husband handles one and I deal with the other.  Some early mornings, I put the phone on Do Not Disturb and my husband takes those calls so I can sleep.
5. Begin with the End in Mind– We were so consumed with my mom's daily care that we did not want to anticipate her decline.  Often older people deny their condition with the wish to keep everything the same. You and your significant other may need to work together to make changes, for example, moving your parent to the ground floor or putting a lock on the inside of the door at night so they don't wander outside or removing anything dangerous in case they fall.  Also, you can create a notebook with all the important information because there may come a time when your parent cannot answer those questions and you'll need to keep things running smoothly for them.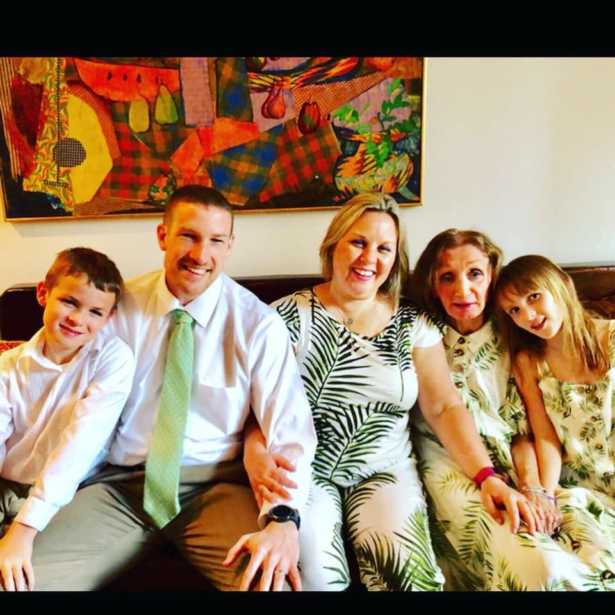 6. Make Time for Fun Memories– Often there are so many responsibilities that you can become a stressed out stick in the mud.  On visits, you may end up discussing details of caretaking and bills instead of having fun. This is easy to do because most things feel like a necessity and can be overwhelming but it's important to make good memories while you can and this fosters your loving bond and inspires everyone to work together.
7. Delegate When You Can– There are many moving parts to managing your aging parent's life and affairs.  It can be helpful to hire a bookkeeper to pay bills or even a very part-time personal assistant if possible.  Don't feel like you have to do it all. Discuss this with your parent and partner so everyone is part of the plan.