While Canada's essential service workers are on the front lines during this COVID-19 outbreak, the rest of us are spending so much time at home since all our social spaces are off-limits and social distancing is still in effect. For the homebodies wondering how to help, here's some ways you can contribute during the COVID-19 pandemic:
Donate Blood To Help During The COVID-19 Pandemic
When news first hit about COVID-19 in Canada, Blood Services Canada saw a sharp decline in cancellations and no shows until Prime Minister Justin Trudeau urged Canadians to donate blood during his daily briefing on March 19th. Slowly, people started coming back to centres.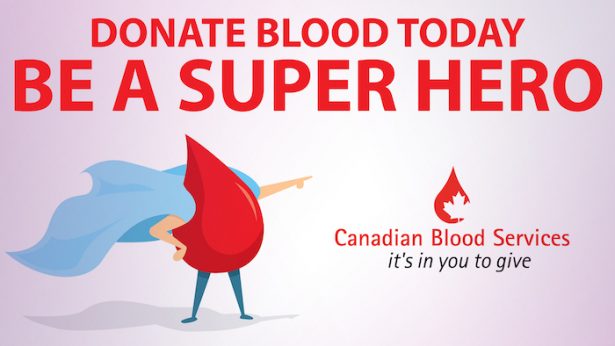 The downtown Toronto King street location is closed because it's not large enough to accommodate the current social distancing restrictions so they've extended hours at their other two downtown centres. You can put in your address on their website to find the closest location to you. Appointments are also made online and scheduled to ensure they can manage the clinic flow.
"The donor centres are safe. Only healthy people are eligible to donate so you're in a space with healthy people. Even on a regular day, people with flu or cold symptoms can't donate so especially now with COVID-19, and our updated eligibility criteria, we're being extra cautious," said Kristie Upton, Blood Services of Canada territory manager.
If you don't meet the donor criteria or just want to donate another way, they also accept online financial donations, which are integral to expanding their lifesaving programs and continuing research projects.
To make an appointment or a donation visit www.blood.ca
Do A Community Clean-Up While Social Distancing
Most of us who are healthy can still go outside as long as we stay out of places such as parks and stay a safe distance from people we don't live with. To make your next neighbourhood walk a little more satisfying, bring a bag and your smartphone to capture your trash collecting skills.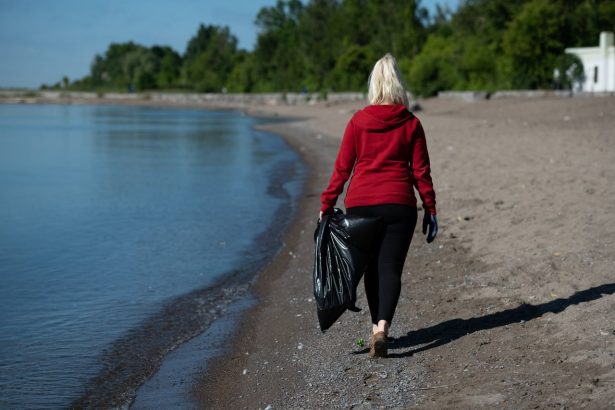 Plastic Oceans, a B.C.-based nonprofit that raises awareness about plastic pollution, is challenging Canadians to pick up garbage and share what they got with a video or picture and the hashtag #CleanUpCanada. Every piece of plastic diverted from our waterways in one step closer to Plastic Oceans' goal of reducing plastic from entering our oceans in Canada by 75% before 2025.
Visit www.plasticoceans.ca to learn more
Help Make Masks To Protect From COVID-19
Masks for front line workers are in short supply as are face covers for hospital visitors, discharged patients or people in public spaces where social distancing is not possible (such as on public transit). UforChange, a nonprofit that offers arts education and creative workshops, is teaching students how to make these non-medical masks through their recently launched online learning channel. Students are able to participate in an online tutorial and then make an appointment to stop by UforChange's Toronto studio to safely pick up supplies.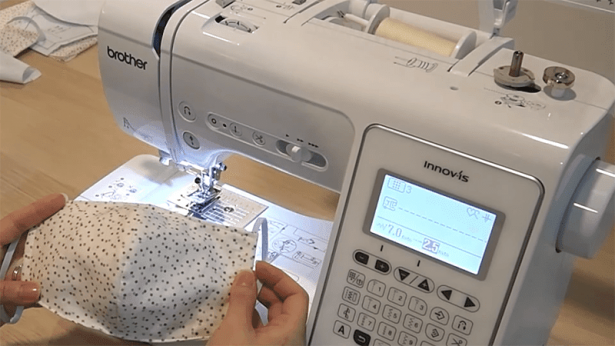 "We're not only teaching the kids how to sew, and sew something very practical, but it's also teaching them health and hygiene around COVID-19 and about social giving," said Lea Greenwood, UforChange's executive director.
Funding is needed to ensure UforChange's programs keep running. Click HERE to donate now.
By Kyla Morgan
Kyla is the founder of HumbleBerry, a Toronto-based social enterprise that offers cause-related content, campaigns and strategies for social impact professionals at Canadian companies and nonprofits. Sign up for her free weekly newsletter at www.humbleberry.ca and follow @BeHumbleBerry