For those of us living in Toronto right now, what is up with the weather?! One day it feels like it's the middle of the summer, the next it feels like mid Fall. In this kind of weather, smack dab in between seasons, transitional dressing is paramount.
Personally, I do not subscribe to seasonal wardrobes. I believe that by pairing and layering items differently, you should be able to wear every piece in your wardrobe throughout the entire year. This means that you should all be equipped for dressing appropriately during this transitional weather period, by making sure some essentials already live in your wardrobe. Feel free to check out my last article "Make Your Wardrobe Work For You" to find out about some of my wardrobe essential recommendations. By adding these key pieces to your clothing assortment, and checking the weather forecast, you'll be more than prepared for anything that Mother Nature can toss your way.
Pieces to add: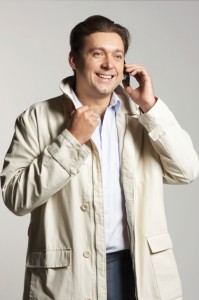 At a certain point, and in some questionable and damp conditions, leather (the essential outerwear piece) is no longer an option. Enter the multipurpose lightweight jacket. This item can make it into your wardrobe in many different styles and fabrics. Try to look for classic styles such as the blazer, bomber, or simple collared or hooded zip up. Look for a weight that is similar to a denim jacket, as you want enough coverage to keep your body heat inside when zipped up, yet breathable enough to allow for cooling when necessary. Thick cotton weave is ideal – think "the classic trench coat". This piece is not only a great option when leather is a bit too insulating, but also ideal for rainy days.
Let's look down now. It seems that most of us jump at the opportunity to toss the socks at the first sight of high temperatures and sun filled days. Although socks are essential in the work place, once the office threshold is behind you, bare feet are fair game. Sandals are not adored by everyone, and do not afford enough coverage when there is still a slight chill in the air. The happy medium between flip-flops and oxfords is the loafer. Loafers are available in a variety of styles, so find one that suits you best.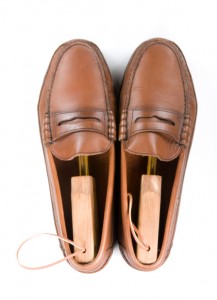 The traditional penny loafer is an extremely classic option, currently experiencing a modern resurgence.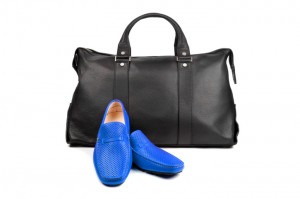 The driving shoe is a stylish and practical option for those who do, well…lots of driving. There are also similar moccasin styles with laces that definitely fit into this transitional footwear category as well.
Regardless of the specific style you choose, look for a darker colour in leather, calfskin, or suede. For cooler days, pair these puppies with fun and dark lightweight socks (try a colourful pattern if you are feeling particularly daring), but skip the socks all together for warmer days and evenings.
By making sure you already own wardrobe essentials, and adding a couple of these transition pieces, every man should be equipped to look and feel great, while prepared for whatever Mother Nature has in store.