Question:
I hear women talking a lot about how they want to marry a guy who is super rich. I can't tell you how many times I've been on a date with a woman and she's directly, or indirectly, asking questions about my financial status. It's a little disheartening when I feel like they are just looking at my wallet. Is this true for ALL women?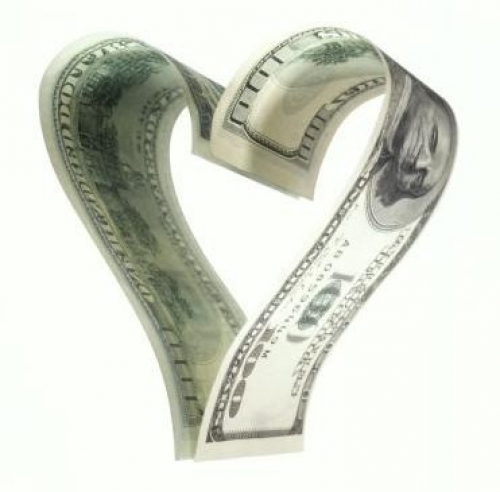 Answer:
Most women are looking for a sense of security but let me first clarify that this doesn't necessarily always refer to a money thing. There are silly rumors out there that all women are wallet-shoppers and this has made men feel insecure or frustrated about measuring up. I believe you have just happened to date a lot of women who define security through bank statements.  There are just as many women who define security in other ways.  
We want to feel like you are our rock and that you have your life somewhat in balance. It traces back to our desire to feel safe with you. As women, emotional and passionate beings, we tend to seek out stability, emotional stability, to balance out in our often roller-coaster like lives.
Security can be expressed by you in having a sense of what your goals are and where your passions lie. Take time to think about this so you can easily articulate when opportunities arise on dates. A man that doesn't have a general idea of where his passions lie or where his goals lie is something we question and hence, we don't feel secure with you. 
Security can be expressed through initiative too. A guy who doesn't take initiative is not attractive to us. Yes, I know there may be a ton of reasons why you don't take initiative and we can get into that another time but initiative is huge.
Security also comes with being responsible when things don't go right. If you screw up, who cares? Accept blame, fix the problem and move on. Be responsible for your mistakes and not only will you feel like more of a man but women will notice. A man who is consistently placing blame on others is another way we don't feel secure with you. 
So here is a summary of all the ways women look for security within a budding or established relationship. I believe that once you focus on providing women with an authentic sense of security around you, you will stop attracting those who are solely looking at your wallet's security. 
Live Love,
Christine 
Have a question for Christine that you want answered in an upcoming issue? Email her at[email protected]