Gotstyle Menswear Bachelor: Hart
Hart was born and raised in Ontario. The last ten years has found him living in Toronto, Vancouver, Ottawa and Montreal working in Health Services, Risk Management and Insurance as an experienced business manager. All the while Hart honed his skill for determining the best place to be in whichever city he called home. He enjoys being in the know when it comes to restaurants, nightlife and all things recreation, with a passion for finding neighborhood gems and ensuring he and his friends always experienced the best of the best.  Now back in Toronto, he uses his skills to create and facilitate unique, seamless and exciting experiences in this great town. Truly the "well connected best friend" to all
Name: Hart

Occupation: Facilitator and Entertainment Specialist for, Quintessentially Lifestyle
Things I'm passionate about: I am a fan of golf however spend most of my time networking and helping my friends with their various business ventures.
My ideal first date would be:  I love starting my days at Jimmy's coffee and tend to think a simple date could start there then head for a walk around Toronto maybe do some shopping.  If I had to describe a more traditional date I would start with a wine tasting at the Vintage Conservatory then probably head out for a light dinner topped with drinks at the Thompson
People say that I am: Clumsy, charming, sociable and with no pun intended have a big heart.
My ideal partner is: Ambitious, stylish and funny.  I do tend to be attracted to women who are tall.
Dating deal breakers: Inappropriate cell phone usage.
I'm not bragging but I: Used to be in a performance troupe. Performed hand balancing, static trapeze and rope routines.  Kind of fell into it but sure was fun.
A talent that may surprise you: I'm told I am a pretty good cook.
Three artists you'll find on my iPod: Ed Sheeran, Johnny Cash, Adele
My dream vacation: I have always wanted to see what's north of Bloor Street.
On weekends you'll find me: In the summers I will be floating around Toronto Island on my friends boat.  Winter weekends are normally spent watching football with friends or enjoying a lazy Sunday brunch (can you say le brunch?).
What I put on my burger: Pickles Pickles and more Pickles
I was most impressed on a date when she: Well this one is a long story.  It all started at Jimmy's coffee where she conned me into swipping a grab bag off the back of a truck.  We then proceeded to head to Dazzling for drinks which turned into inturrpting a film crew with some of the most inapporpriate conversations ever to be had in public with the intention of disturbing their filming.  Ended with pillaging through the swag bag and using up all the products in ways that would make Howard Stern blush.  To top it all off I woke in the am with zebra painted toes. I suppose the surprise here was that she was able to get me to drop my guard and have fun on the fly.
In high school I was: A long haired beach bum
My guilty indulgence is:  Jimmy's coffee
In my past life I was: I'm commonly known as a social butterfly and most will not know that I have worked on some of Canada's largest Health related litigation and spent many years developing the Risk Management program for Canadian Blood Services.  I am considered a specialist in Operational Risk Management programs
In my next life I'll be: ME.  I am not sure I would want to come back as anything or anyone else.
If my life were a genre of movie it would be: A documentary on how the heck I have done all I have in such a short time.  I think I would call it "Hart to Hart".  However most days I think it would be a cartoon.
The actor that should play my life story is: Well Daniel Craig because of his bond factor, but it could be Liam Neeson for just how cool he is.
Favourite ice cream flavour: Rum and Raisin
To relieve stress I: When stressed I would of course go shopping probably at Got Style or see my friend Chris about some new cufflinks.
If I played hooky I'd… What do you mean "If"?
If I found a genie in a bottle my three wishes would be: 1. Bring my grandfather back, 2. Never loose my hair, 3.Cure all cancer which would also work for wish number one if I made it retroactive.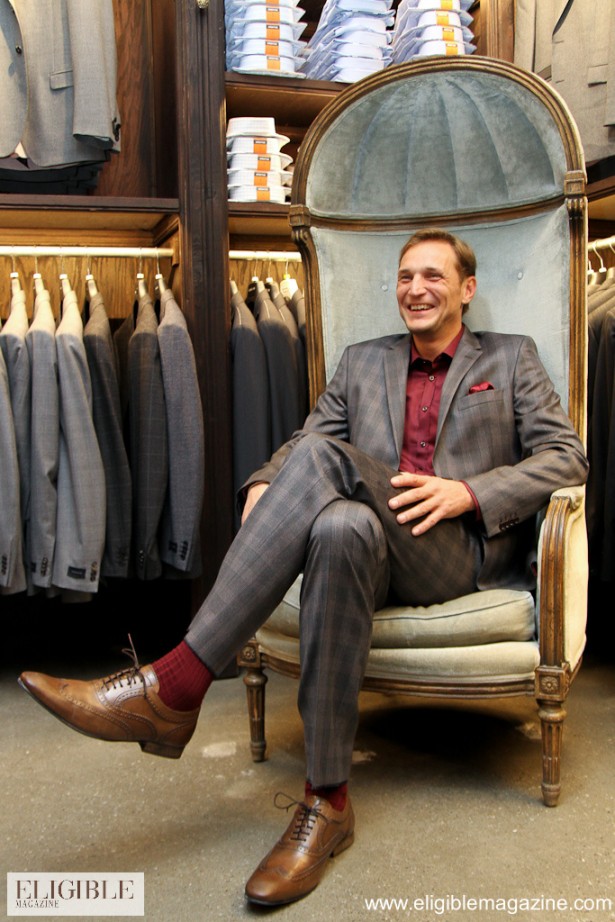 Want to suggest or even be one of "Toronto's Most Eligible Bachelors"? Email [email protected] with your suggestion.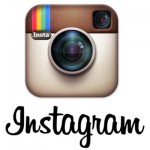 FOLLOW US ON INSTAGRAM TO SEE NEW BACHELORS AND BACHELORETTES WEEKLY! (torontosmosteligible)
Credits:
Photography by Yousuf Afridi
Clothing, styling and sponsorship provided by Gotstyle Menswear, Toronto.