DivaGirl Bachelorette: Paulina!
Paulina was born in Lodz, Poland. At the age of 9 her family relocated to Toronto, Canada where she quickly adapted and learned English. She began modeling at a late age of 19 part time while she was working on her international business degree at York University. She always dreamed of becoming a model/actress, however school was the number one priority. She was discovered at a metro station, signed with Ford Models and thereafter began to travel internationally. Paulina is well known for being diverse – with regards to looks, talent and content. Her vast world travels and passions for sailing (Skippers License), diving (PATI License), horseback riding and many more led her to amazing experiences modeling and doing commercial work in countries such as Japan, Germany, Italy, USA, Spain and Canada. In between all the travel, she found the time to get her Real Estate license in Las Vegas and you would have never guessed she spent the last 7 years working in the Oil and Gas industry while living in Calgary. Her off the cuff humour and outgoing personality have recently led to more on screen opportunities; plus she is currently writing a book. Her mission for life is simple: "LIVE LAUGH LOVE as you are only here for a short time!"
Name:  Paulina
Occupation: TV Host/Actress/Model
Things I'm passionate about: Helping others
My ideal first date would be:  Simple: race track, fast car, heat, sun and finish off with great bottle of vino and steak!
People say that I am: Blunt, honest, great listener, optimist, charismatic, silly, funny, caring
My ideal partner is: Funny (humour is a must), honest to a flaw, gentleman, spontaneous, outgoing and a fair dancer….I gave up on a great one lol
Dating deal breakers: Rudeness, especially towards others. That shows a lot about a persons character. No thank you!
I'm not bragging but I: will most likely kick your butt in whatever sport/game we play as I am very competitive. Your going down!
A talent that may surprise you: I can turn into a human pretzel….lol well no not really but I'm a good painter and would sell my paintings when I was in school. One of my pieces still hangs at the Board of Education. Also, I'm writing a book and I didn't even know I had a knack for writing.
Three artists you'll find on my iPod: Duran Duran (Love the 80's and someone recently told me that everyone is like a song and I'm "Ordinary World"), Maroon 5, Drake
My dream vacation: Rent a yacht with my closest friends and sail around the Croatian and Greek Islands. Naturally making pit stops at each one so a very long vaycay indeed.
On weekends you'll find me: Working out, relaxing with a good book then heading out on town….love dancing. Also spending quality time with my familia.
What I put on my burger: Tomato, Pickle, Mayo and lots of ketchup
I was most impressed on a date when he: surprised me with a full day of planned activities which included skiing, cooking dinner, enjoying the outdoor hot tub, serenading me by singing and playing guitar….ending with a sensual massage. Yup that's a WINNER!
In high school I was: Voted most likely to end up on a cover of a magazine which was a shocker to me and funny enough my yearbook committee was right on the money.
My guilty indulgence is:  Ice cream and I mean a tub in one sitting. If I could, that's all I would eat….wait a minute I can Hmmmmm
In my past life I was: A soldier
In my next life I'll be: Famous Singer….my dad was a lead singer of a band and lost his voice at the peek of his career. I would love to follow in his footsteps. Never tried in this life time but I still may just for the fun of it. In the next life I'm all IN.
If my life were a genre of movie it would be: Action!
The actor that should play my life story is: Angelina Jolie
Favourite ice cream flavour: Coconut…Everything!
To relieve stress I: Workout
If I played hooky I'd: be on a flight to LA so I can hit the beach with my bestie.
If I found a genie in a bottle my three wishes would be: 1) Great lasting health and truck loads of money for my family, myself and all my closest friends…that includes my wiener doggie 2) As cheesy as this may sound but appropriate at this point in time…Peace on Earth 3) Normal and safe weather patterns.
Want to suggest or even be one of "Toronto's Most Eligible Bachelors/Bachelorettes"? Email [email protected] with your nomination.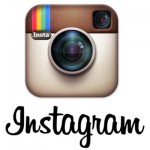 FOLLOW US ON INSTAGRAM TO SEE NEW BACHELORS AND BACHELORETTES WEEKLY! (torontosmosteligible)
Credits:
Special sponsor: Divagirl-Inc
Dresses and styling provided by Rent frock Repeat, Toronto.
Photography: Steve Blackburn at yyzevents.com