Gotstyle Menswear Bachelor: Josip!
Josip Maras an ex-professional athlete, university graduate, co-founder of R2G charity organization and entrepreneur is a recent addition to the downtown core of Toronto. Josip is the principle owner of Innovative Fitness Toronto and recently opened his downtown location within the Ritz-Carlton and in the process of opening up his second location in Oakville.  Mr. Maras' drive and vision is to bring a West Coast healthy lifestyle to the "Big Smoke", it's all about balance people!  He prides himself on lifestyle choices that help the complete being, through personal reinvention. He loves to travel, surf,ski, art and organize social events that encompasses a complete lifestyle of engagement.  His love of an active lifestyle is just a portion of his universal understanding, Pura Vida!
Occupation: Owner of Innovative Fitness Toronto- Kinesiologist & Enterprenuer
Things I'm passionate about: Life, exploring the world, challenging my phyiscal abilities, experiecning culture through people,and futbal/soccer.
My ideal first date would be:  In Toronto, a bike ride around Toronto Island, a great conversation, laying down on the sand exploring the sky and each others idiosyncrasies, a great meal "homecooked" and some tasty vino.
People say that I am: Outgoing, confidnent and a natural leader.
My ideal partner is: My best friend! That challenges me to be better and holds me accountable.
Dating deal breakers: Someone that is self -absorbed and doesn't get it..
I'm not bragging but I: was a professional athlete
A talent that may surprise you: I can surf.
Three artists you'll find on my iPod: Friendly Fires, Frank Ocean and Bob Marley
My dream vacation: Sailing the Adriatic Sea exploring the islands off the coast of Croatia.
On weekends you'll find me: Working, running the lakeshore, road biking and having dinner with friends
What I put on my burger: Recently went Vegan- so veggies
I was most impressed on a date when she: Acted cofident & naturally
In high school I was: The Jock
My guilty indulgence is:  Dark Chocolate
In my past life I was: Explorer
In my next life I'll be: Pilot
If my life were a genre of movie it would be: Action ie: James Bond
The actor that should play my life story is: Jim Caviezel "supposedly we look alike"
Favourite ice cream flavour: Chocolate & Peanut butter combo
To relieve stress I: Run
If I played hooky I'd: Jump on plane to Costa Rica & Surf "Pura Vida"
If I found a genie in a bottle my three wishes would be: Wisdom, knowledge and super powers.
Want to suggest or even be one of "Toronto's Most Eligible Bachelors"? Email [email protected] with your suggestion.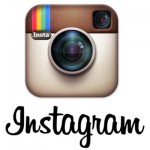 FOLLOW US ON INSTAGRAM TO SEE NEW BACHELORS AND BACHELORETTES WEEKLY! (torontosmosteligible)
Credits:
Photography by Yousuf Afridi
Clothing, styling and sponsorship provided by Gotstyle Menswear, Toronto.