Hey gang,
That's right, we roll deep!
Thanks for stopping by for another light read. THIS WEEK isn't so light though… I want to get into it a little bit. You ready!?
OK, lets go.
This week I want to spend a couple hundred words on the dating-engagement-wedding progression that people go through… sometimes incorrectly. : (
It is no mystery that today 1 in 2 couples get divorced… a staggering number, and a sad statistic to face.
I think it is important to realize why dating is dating, and why marriage is marriage and why those things are VERY different.
Let's break it down:
Dating is: FUN. It is new, and exciting, it is light-hearted and sexy… It's the appetizer of relationships… You are SO excited when it shows up, you devour it, and crave it, and love it! Dating is where you FALL IN LOVE! The greatest thing in the world! There is some small responsibility, but also a good amount of separation in day to day lives. You don't talk about money, and the future (as much), in-laws aren't yet in-laws… It is the PERFECT scenario to feel like you want to spend the rest of your lives with that person.
BUT!
Marriage (though still with that same person) is a different set of rules, circumstances. RIGHT!? EVERY decision you make has to be made WITH this other person. You share….everything! Food, money, time, families, good days, bad days… you are constantly affecting the other person. And there are one thousand other smaller things that happen in a day that did NOT happen while you were dating.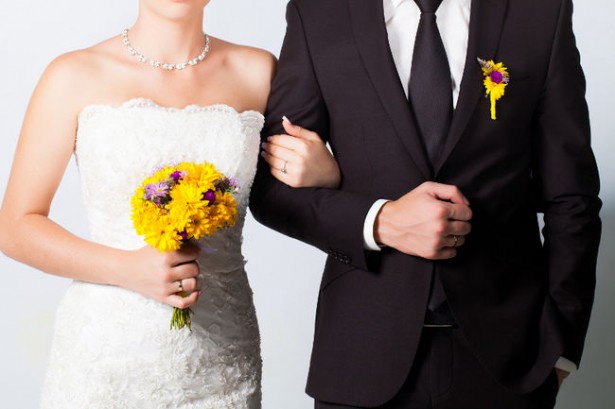 Here is my point: Being IN LOVE with someone does not mean you (or they) are ready to be married. Marriage means so much more than just "I LOVE YOU". It means compromise, and support, and an understanding (ahead of time) that your life is about to change significantly.
This blog has a slightly negative connotation, and I dislike that. But 1 in 2 couples don't make it! Seems important to talk about why.
And look, when there IS that understanding of what marriage is… and when it works (thank you Emily, I love you, and you're awesome : ))… Marriage is the best thing that will happen in your life.
But when that commitment isn't considered… Marriage can be a mistake.
Find him/her, THINK IT THROUGH, if you do that… and do it well…
Then marry the crap out of that person and never let them go!!!