Champagne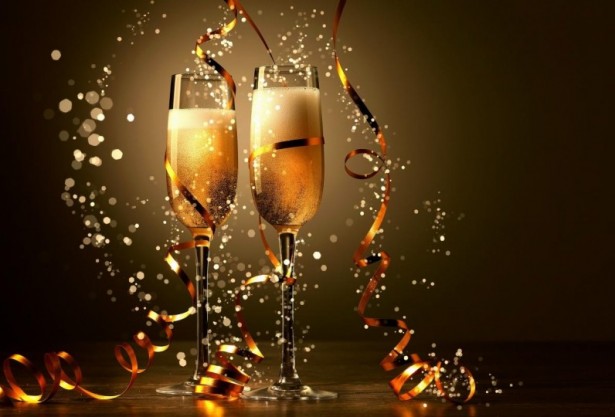 This fizzy celebratory drink has been a New Years' Eve staple for centuries. A favourite of French and English nobility, it is now a favourite the world over and it's here to stay. Over 200 million bottles of the stuff are produced yearly and demand is increasing. To enjoy, and to spill as little as possible, very carefully pop the cork. It should be poured on an angle into flute glasses, not straight down, again to avoid the formation of a "head" and unnecessary spillage. Your guests will be delighted by the happy and festive mood champagne always brings. Happy New Year!
The Dark and Stormy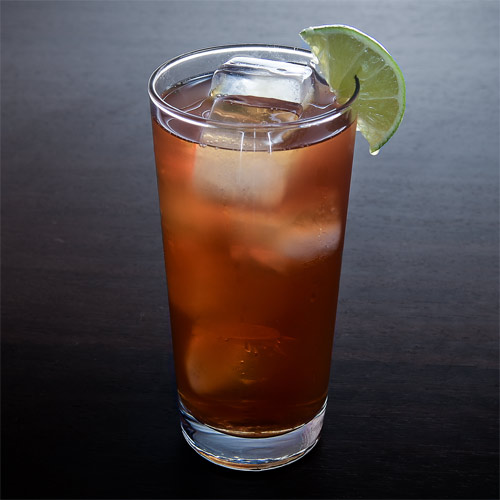 The perfect counterpoint to those New Years' Eve parties where the weather outside is frightful but the mood inside is delightful. Add some Ginger beer to dark rum coalesce to form a cloudy masterpiece (3 ounces and 2 ounces respectively) in a highball glass. Adorn the rim with a lime wedge for a festive garnish, and say a toast to 2014!
The Millennium Cocktail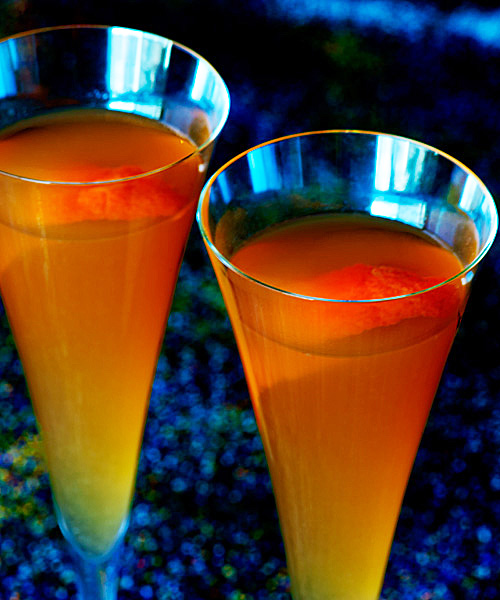 This cocktail casts its gaze back to the turn of the last century.
Although variations exist in the recipe, this one in particular will keep your guests in an ebullient mood at your party. Put some gin (1 ounce), cherry brandy (1/2 ounce), and orange juice (1.5 ounces) into a cocktail shaker filled with ice. Shake well, strain into a chilled glass, and add a splash of ginger ale. Voila! You're back to the present, glass in hand, anticipating 2014!
Brandy Alexander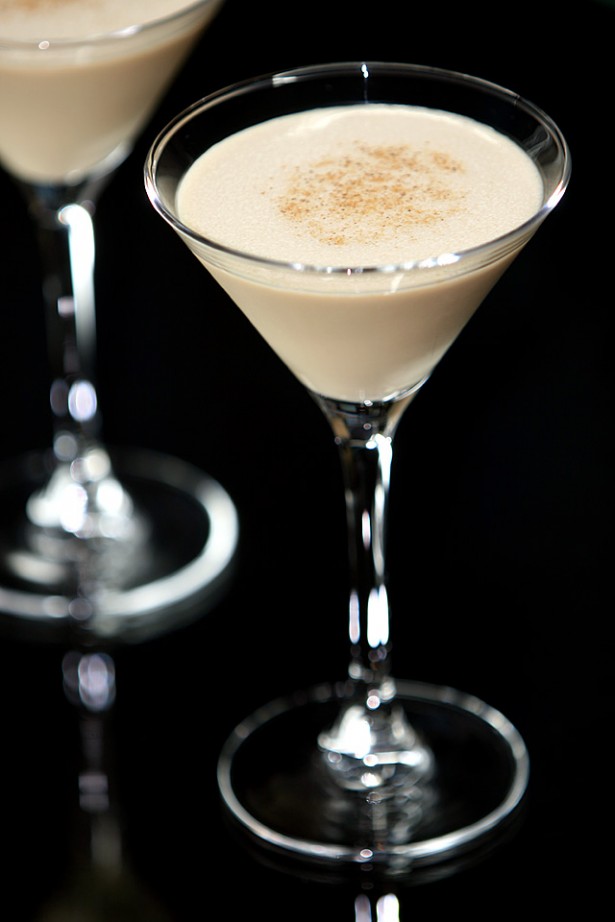 Brought back to prominence in a recent episode of Mad Men, this drink hails initially from the early 20th century. Brandy (1.5 ounces) is combined with heavy cream (2 ounces), Kahlua (1 ounce) and ice (1 cup) in a blender. Slowly blend until it becomes frothy, then pour into a glass with ice. Or you can mix it by hand in a cocktail shaker, then strain into a Martini glass. It's almost midnight!
Old Fashioned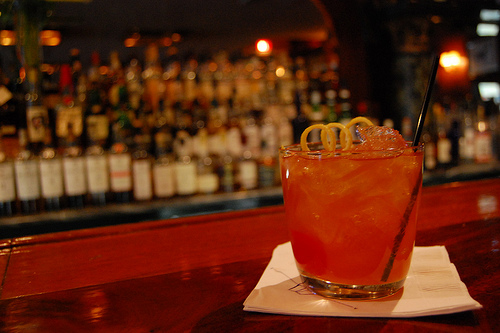 This cocktail really lives up to the name, as it has helped ring in the New Year hundreds of times. Definitely something worth serving as you and your guests wait for the clock to strike midnight. Gently mix the sugar (1 cube), bitters (3 dashes), and club soda into a glass with ice. Stir in the bourbon (2 ounces), add more ice, and garnish it with a two inch strip of lemon peel. Bring on 2014!
By Eligible Magazine contributing editor Michael Riley