Gotstyle Menswear Bachelor: Billy!
Billy is a life-long Toronto native and is a true-to heart Cancer. He is the first born pride and joy of Greek and Macedonian parents and loves to visit his family back home whenever he can. He has been single for a little while now and is looking to meet some genuine, down-to-earth people, like himself! He definitely doesn't take himself very seriously and prefers it when women he meets don't as well!
Billy is a hard working finance professional and helps out with a family-run real estate business in his spare time. He loves to travel and experience new places and cultures and is looking for a full-time travel companion. He also likes to take advantage of city life on the weekends, checking out new restaurants or going for drinks with friends. Billy is a pretty active guy and tries to live a healthy lifestyle and loves to do anything outside including during the cold and snowy winters, which he loves almost as much as the summers.
Billy is a big kid at heart and loves to make those around him laugh and tries to see the humour in life as much as possible. He is looking to meet someone genuine, intelligent, and adventurous to explore the city with. He is a big proponent of chivalry, class and intelligence – which he says are hard to find these days.
Name: Billy
Occupation: Finance + Real Estate
Things I'm passionate about: Keeping close ties with my family and friends around the world, traveling and continuous learning
My ideal first date would be: Guess it depends on the girl. One of my favourite first dates ever was very simple – we grabbed Starbucks and went for a long walk through Edwards Gardens enjoying the Fall colours while getting to know each other.
People say that I am: a gentleman. I'm kind of "old fashioned"
My ideal partner is: a nice, "good", pretty girl 🙂
Dating deal breakers: Girls who curse…not cool…I find it just so unattractive…
I'm not bragging but I: am definitely not as dumb as I look, sound or sometimes behave!
A talent that may surprise you: I used to play the violin…seriously…quite well, too!
Three artists you'll find on my iPod: I don't have an iPod (not an Apple person) but currently listening to: 1) Drake 2) Avicii and 3) Matt Dusk – he's an awesome singer, better than that Buble guy.
My dream vacation: Seychelles!
On weekends you'll find me: In the Summer: at my buddy's beach house. In the Winter: on the ski slopes!
What I put on my burger: Extra ketchup, a bit of mayo, pickles and hot peppers!
I was most impressed on a date when she: suggested we go nude sunbathing/swimming…on a first date…and we did!
In high school I was: voted "Class Clown" by my graduating class ! Haha!
My guilty indulgence is: its hard to say no to really good milk chocolate sometimes
In my past life I was: Look up Sir David Thompson online – the fourth Prime Minister of Canada……kindy freaky actually…
In my next life I'll be: a dolphin.
If my life were a genre of movie it would be: A romantic…thriller?
The actor that should play my life story is: Oh that's an easy one…Shia Labeouf from Wall Street 2…for sure…!
Favourite ice cream flavour: Mint chocolate chip.
To relieve stress I: do some laps in the pool at the gym
If I played hooky I'd: probably feel a bit guilty about it…seriously!
If I found a genie in a bottle my three wishes would be: 1) to hit the numbers that week in the lottery 2) lifelong good health and happiness for my family and friends and 3) three more wishes 🙂
Want to suggest or even be one of "Toronto's Most Eligible Bachelors"? Email

[email protected]

with your suggestion.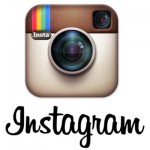 FOLLOW US ON INSTAGRAM TO SEE NEW BACHELORS AND BACHELORETTES AND BEHIND THE SCENES PHOTOS (torontosmosteligible)
Credits:
Photography by Yousuf Afridi
Clothing, styling and sponsorship provided by Gotstyle Menswear, Toronto.