The Adidas Golden Ball Award of the best player in the 2014 FIFA World Cup goes to Lionel Messi. But what made him so spectacular? After all, he didn't score a goal in the final game of the tournament. He wasn't able to lead his team to victory. He did not raise the trophy as a champion.
What made him great was his dignified character. His acute composure during adversity and his consistent effort game after game with precision and power. You don't have to be an Argentina fan to admire him. You just have to be able to admire a person that takes leading their team as seriously as he does. The world respects him because he has a heart of a lion, and a machine of a body. But could it be that whoever decided to award Messi this prestigious award took into consideration his body of work from previous tournaments and reputation. Absolutely not.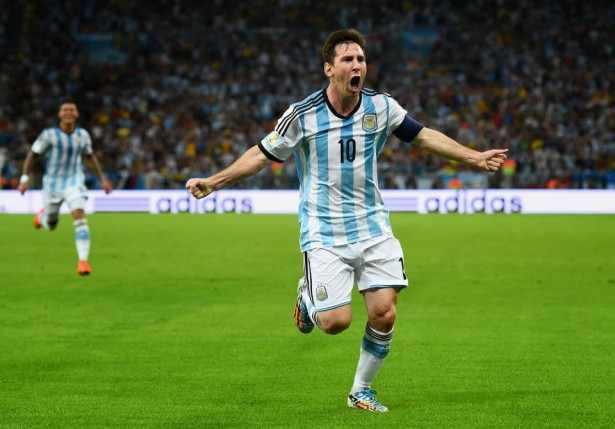 You can see it in Messi's eyes every time he took the field. Versus Switzerland. Versus Belgium. Versus Netherlands. Many called Argentina a one man team. He knew he had a country on his back. But it wasn't just mere confidence that separated him from the rest of the players. It's was his commitment to excellence. He commanded attention because of his dominance at the striker position athletically, however internally he kept an air of humility around his demeanor. That may just be what people love most about him. How does someone with such skill and talent that he constantly gets compared to the greats of Maradona and Pele, keep such laser focus at the task at hand? It's a good question. And the answer can only be that it takes someone that is very special.
Football, Soccer, Footie, however you describe it, has one common denominator, everybody rightfully considers it the beautiful game. The FIFA tournament is special in its own right. It brings together 32 teams, in a mosaic of races and cultures in harmony, together on one field, with one hope.
Although Messi did not win the final game, and walked away with the silver medal rolled up in the palm of his hand, he still managed to win. He won over adorers, dreamers, and a generation of people that model not just their game, but their life after the way he played the game. He may not have hoisted the trophy, but he can raise his head and look back on the mark he left on the games Brazil hosted in the 2014 FIFA World Cup. Some fell on their knees and shed tears. Some jumped to the sky and danced in jubilee. Some will be back to redeem.
It was brilliant.