With The Bachelorette at an end, I couldn't help but feel a few withdrawal symptoms from my summer favorite. But whoever said, "no news is good news" was just silly. Because here is the great news: We still have four weeks left of summer, and I perfectly plan on keeping my Mondays reserved for dramatics, hot make outs, and romantic beach strolls with as many men as my wonderful heart desires− watching on the television, that is.
Here we go ladies and gents. Welcome to Monday nights with The Bachelor in Paradise. We have an exciting season a head of us, as we get to watch past contestants do a little dance, make a little love, and share a little saliva with the entire cast. My taste buds are on fire.
But first, let us get to know our lovely new cast. We have Marcus Grodd (the gods answered my prayers) who unfortunately, is still in love with Andi, but is really interested in Lacy Faddoul, and yet decided to go on a date with Sarah Herron. So then Lacy decided to take Robert Graham on a date, who had just gone on a date with Clare Crawley, even after Clare was basically forced into giving up her first date choice (Graham Bunn) by AshLee Frazier because AshLee couldn't control her tears, realizing that her and Graham were probably not going to say "I do" in the first episode. I mean she was following him on social media before the season began, so that obviously gives AshLee dibs, right?
Someone pass me a fly swatter. This one won't make 24 hours. So just after AshLee thinks she's got her pride back, Michelle Money arrives to spice things up again between her and Graham after their season together on Bachelor Pad. Don't worry AshLee. Michelle is smart and hits it off with Marquel. No one wants to see you go any crazier.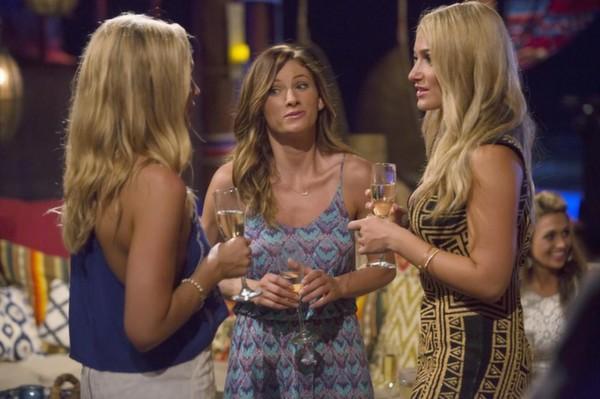 At the Rose Ceremony, Michelle Kujawa makes a bold statement by saying that she hadn't made a connection with any of the men, so she is doing the girls a favor by leaving. As Marquel would say, "the coconut doesn't fall far from the crazy tree." At least one crazy is gone.
Daniella McBride was the second girl to leave paradise.