Better Dating Ideas Calgary offers weekly tips on the best places for a date in your city. Check out our weekly postings for unique and romantic dates in Calgary.
Othello Presented by The Shakespeare Company

When Othello, the Moor of Venice, is appointed General of the Venetian Army, he passes over Iago for a promotion. Fuelled by malice, Iago plots the Moor's downfall, poisoning Othello's faith and trust in everyone around him, especially his beautiful wife, Desdemona. Shakespeare's intense and thrilling tragedy examines love, jealousy, and racial politics with on of the greatest villains at its epicentre.
Date: October 9th- 7pm, October 10th-7pm, October 11th 2:30pm and 7:30pm
http://calgarydowntown.com/things/entertainment/event-details/86988-othello-presented-by-the-shakespeare-company
WARNING: Dancing is highly encouraged at this event. Powerhouse saxophone player and vocalist Maceo Parker carries his brassy, bold and just plain fun rhythmic and soulful style to Calgary. In the tradition of funk greats like James Brown and Parliament-Funkadelic, Parker brings the house down with contagious beats and fluid melodies. He has performed with numerous other artists on stage including Prince and Dave Matthews Band, and received a Lifetime Achievement Award from Victoires Du Jazz in Paris.
Date: Starts October 16th at 7:30pm
 http://www.visitcalgary.com/things-to-do/events/maceo-parker-td-jazz-series
Hosted at Theatre Grand 608 1 Street SW. An evening of delights for passionate readers, book lovers and literacy supporters! Enjoy author reading and discussion, presentation of The BOOKIE Awards, wine, exquisite desserts, raffle, and Book Market with literary gems and reading paraphernalia!
Date: October 16th, 7-9pm
http://www.visitcalgary.com/things-to-do/events/capes-crusaders
Makers Night Out: Brewing Beer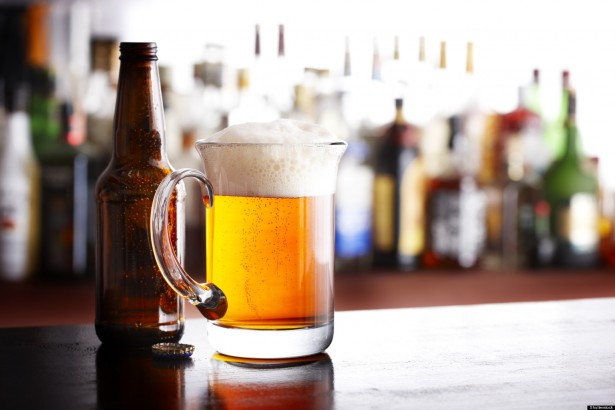 Be dynamic and take a brewing class! Maker Workshops engage adults 18+ in learning to use real Maker tools and developing skills of innovation. Chemistry gives us the fundamentals of fermentation – the basics of brewing – that will let us conduct one of humanity's first chemistry experiments: making beer. Two hours may not qualify you as a brewmaster, but you'll learn enough to make some tasty home brews in your kitchen.
Date: October 9th 2014 at 7-9pm
http://www.visitcalgary.com/things-to-do/events/makers-night-out-brewing-beer