Better Dating Ideas LA offers weekly tips on the best places for a date in your city. Check out our weekly postings for unique and romantic dates in Los Angeles.
Filter Magazine's cosmopolitan music festival brings together big names and buzzworthy bands from around the world. Discover your next favourite artist while venue-hopping around EchoPark for four days after a separately ticketed kick-off party with Phoenix and Dinosaur Jr. The weekend's line up features the Raveonettes (Denmark), Miami Horror (Australia), King Khan & the Shrines (Canada, Germany) and many more. Last year's creative performance spaces included the local Whole Foods and inside flying airplanes.
Date: October 12th 2014
http://www.timeout.com/los-angeles/events/festivals/culture-collide-festival
Vroom: The Art of the Motorcycle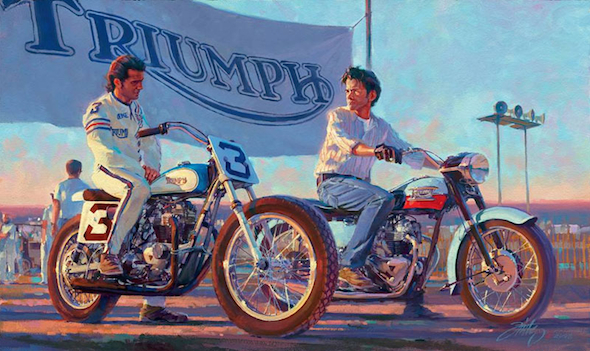 Ladies, if you want to impress your man with your knowledge about vehicles, take him to the Motorcycle Museum happening at Forest Lawn Glendale. Forest Lawn Glendale revs up its engine in an ode to SoCal's death-defying, traffic-busting vehicle of choice: the motorcycle. For six months, the free museum will be showcasing vintage bikes, hand-painted helmets and motorcycle-inspired artwork. Expect to see everything from a solid orange 1910 Flying Merkel—literally a motorized bicycle—to Brando and Dean-era hogs. Plus, there's even a Transformers motorcycle on display.
Date: Ongoing for the week. Opens at 10am everyday
http://www.timeout.com/los-angeles/things-to-do/vroom-the-art-of-the-motorcycle?intcid=clndr-19
Not quite kid-friendly, this year's hayride finds itself exploring a portal to the underworld that's opened up in GriffithPark. It's an actual hayvride—a long one—and you might get wet, although ponchos will be courteously provided. There's a pumpkin patch and "scary-go-round" for wee ones (and 'fraidy cats), as well as a pitch black maze filled with "demons and maniacs," and probably lots of frisky teenagers. This year's theme, "Echoes from the Rift," brings apocalyptic creatures to the park, like a 40-foot Leviathan and a three-headed Cerberus.
Date: Ongoing for the week: 5am-10:30pm daily
http://www.timeout.com/los-angeles/things-to-do/los-angeles-haunted-hayride?intcid=clndr-22
Want to keep your date casual and cool? To celebrate the re-launch of the Roaming Hunger app, LA wants to thank their city's many foodies and truly celebrate the city's unique and thriving food truck culture by giving them a week of food truck deals and unique meals. As a part of this inaugural Food Truck Week, LA's top food trucks will be featuring super awesome secret offers on signature dishes that will change daily. Deals will include half-off entrees, free dessert or side (with purchase), buy one entrée get one free and even some totally free lunches.
Date: October 9th-11th 2014 
http://roaminghunger.com/blog/8054/food-truck-week-la-is-coming