Whenever I discuss supplements I like to preface my message by reminding people that supplements are only valuable when used to supplement an otherwise healthy, complete diet. Supplements are not magic bullets and should be seen as tools to help you "top-up" your health and performance, not as the foundation of your diet. With that being said, here is a quick list of supplements to consider if you fit the aforementioned criteria…
For people who don't eat fish on a weekly basis: Fish oil
By now most people have heard that fish oil is important but here is why: The North American diet is riddled with products high in inflammatory omega-6 fatty acids (plant oils, corn-fed animals, etc.) and we lack sources of omega-3 fatty acids. The typical diet nowadays is close to 20:1 in favour of omega-6; the human body functions optimally with a balanced of 1:1. See the problem? Adding fish oil to the diet and driving this ratio back to neutral will improve overall health, immunity, metabolism, body composition and general awesomeness. This one is a no-brainer for everyone: if you don't eat fish, get a fish oil supplement. A little bit can go a long way.
For people who don't eat animal products: Animal products
I say this tongue-in-cheek, but incorporating a small amount of animal-based foods into an otherwise plant-based diet is the best cure for the plethora of challenges that accompany such a lifestyle. Including even a small amount of animal protein into the diet can help curb deficiencies in vitamins like B12 and will go a long way towards helping improve body composition and overall health- as I've mentioned before (https://www.eligiblemagazine.com/2014/09/23/top-5-imposter-protein-sources/), plant-based protein sources are usually so high in accompanying macronutrients that it's an incredibly steep uphill climb to achieve a relatively low body fat percentage. Balance is the name of the game, and any kind of exclusionary diet will pose challenges for anyone. Much like I encourage meat-eaters to fill up on veggies, health-conscious plant-based eaters should make room for animal protein as well. I'm aware that this isn't really a supplement, but in terms of improving body composition and health markers, this small change can make a world of difference.
For people looking to build muscle: Leucine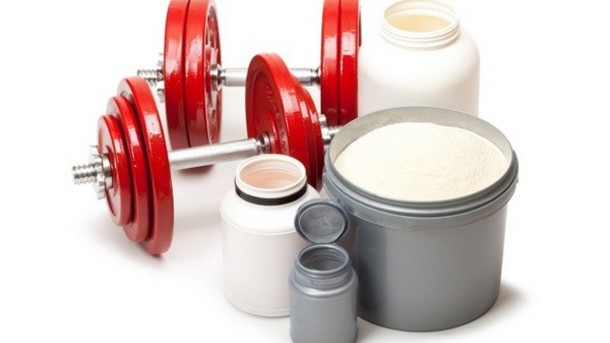 Leucine might be the best-kept secret in the fitness industry. Why? Because it tastes like the inside of a rusty dumpster. Leucine is one of the nine essential amino acids that our bodies can't produce and the only amino acid with the capacity to stimulate muscle protein synthesis in the body. In other words, leucine is the number one thing you can ingest to directly help you build muscle. BCAAs (branched-chain amino acids) are a great supplement as well and are valuable for people looking to improve body composition, but isolating leucine and supplementing 5-10g at meals will help anyone looking to add lean mass. If your goal is to build muscle, suck it up start supplementing with the most disgusting white powder on the planet.
For people looking to increase life performance: Creatine
That's right, creatine isn't just for weightlifters. Creatine is a natural compound that is made by the human body and has the critical duty of providing cells with energy. For this reason it is well-known to athletes looking to increase strength and power production, but it can also be extremely valuable to non-athletes by helping improve body composition, cognitive function and intelligence, and increased longevity. Non-meat eaters are the individuals who can benefit the most from creatine supplementation as the human body does not produce enough creatine to completely satisfy requirements and animal products are the only other source of ingestible creatine. If you want to fire on all cylinders and especially if your diet is low in meat, consider a pure creatine monohydrate supplement.
For people who live in Canada in the winter: Vitamin D
Low vitamin D equates to low calcium uptake which leads to weak bones, loss of muscle strength and mass, lowered immunity and an increased risk of diseases like cancer and neurological disorders. It is nearly impossible to get enough vitamin D through foods, so we must rely on the sun; the issue for Canadians is that due to our latitude, the sun's rays are not potent enough to provide us with any vitamin D from November through March (nor do we expose much skin during this time to begin with). To boot, glass windows and sunscreen block the UV rays responsible for the production of vitamin D. We should all be fine in the summer time, but in the winter Canadians need vitamin D. Grab yourself a solid D3 (cholecalciferol) supplement and take 4000 IU/day to keep the rickets away.