Less than a week into 2015, I've had 4 dates thus far, with all but one unsuccessful in my books. But what constitutes a successful first date exactly? Is there one grand modern dating theory that can unequivocally settle this subject? Is a second date the mark to be achieved or is sex the definitive answer? To reform your dating habits, I've dubbed January the month of Date-nuary.
Yes, let's redefine what it means to flourish in today's modern-dating scene. With the allure of a New Year, comes significant increase in the dating pool, as majority of singles strive to improve on their dating lifestyles. I'll be focusing on the Top 10 outdated dating approaches—essentially the do's and don'ts of Modern-dating. Here's how to excel in 2015:
10. Chivalry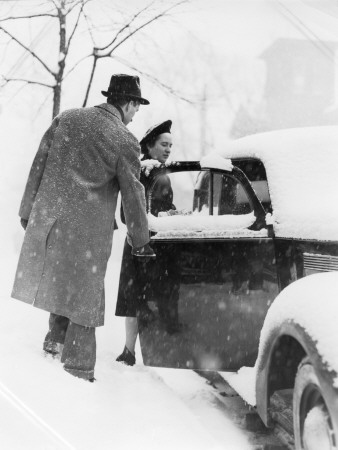 No, chivalry is not dead. It's been rebranded as your undivided attention to her. Opening the door, paying for the first date, walking on the outside of the curb and speaking courteously fulfill your chivalry quota. Pay close attention to her, keep your cellphone out of sight and no live tweeting either. Focus on her.
9. The D-Word
The Date word, that is. She wants to date again, but does not want the overwhelming residual of being "asked out". What do I mean? Basically, she wants you to ask her out, without "asking her out". I know it's confusing, but follow me on this one: She'd rather the casual premise of going out for sushi, watching a movie, dinner etc. without you explicitly asking her out. Today's woman is not used to the abrasive and forward method. So to ask her out, state your date idea.
See: "Hey, let's go for [insert date idea here]". This is more welcoming than the old-fashioned "can I take you out?" Be a man with a plan!
8. Nightcaps
The pressure of first-date sex is the sole reason why most women refrain from indulging in date proposals. It's time to let go of that "eager beaver" mantra. Not all women have sex on the first date, regardless of how much mutual attraction is present. Patience. Practice it.
To be continued….