Singles know first hand that dating can be a challenge from having to deal with awkward conversations to bad manners. Finding someone that you have something in common with can be difficult; it can be even harder when you are looking for someone that loves being active as much as you do. According to the Centers for Disease Control and Prevention 80% of American adults are not getting the recommended amount of exercise. So what does this mean for fit enthusiasts looking for a connection with someone that enjoys being active instead of spending free time on the couch with a movie marathon?
There is good news! With dating sites like Fitness Singles and Fitness Date Club you can eliminate first date jitters and find your future workout partner with a fit date. Uncovering a world of fellow fit singles can be exciting and relief if you are sick of dating the same inactive people over and over again.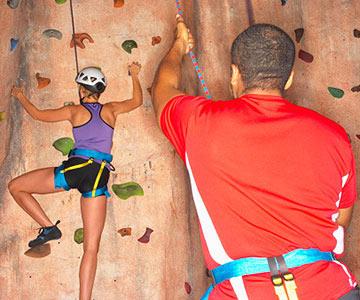 The unique idea of working out with a possible love match will offer a boost of endorphins and by the end of the date leave both parties in a good mood! Once you have found a potential love connection it is time to plan a workout date that you will both remember. Avoid using this opportunity to show off by trying to impress your date with a workout you have already mastered.
Select a workout that neither of you have tried before, experiencing something new with your date is a major plus! The new experience will help to create a connection and it is also a great chance to see if you are compatible.
When it comes to fitness in New York the options are endless. The Huffington Post ranked New York as one of the U.S. cities with the most fitness centers and gyms. Need some inspiration?
Take a look at the listing below and start planning your first fit date.
Swerve Fitness: This workout is perfect for someone that has been looking to spin for the first time. At Swerve it is all about team building and burning calories at the same time. With the room broken into to teams categorized by colors you work together side by side to achieve a top score.
305 Fitness: Like to dance? 305 Fitness is an excellent option for the couple that likes to move but wants to avoid annoying bouncers and long lines at the hottest club. Each class is choreographed to fun music with a live DJ.
Cross Fit Solace: Cross Fit classes are known for being challenging and often times working as a team. This is a great opportunity to determine how much you might trust your partner when it's time to get into a handstand.
Crunch Gym: Looking for workout that is trending in New York? Crunch Gym has all the latest workouts including P.Y. T (Pilates, Yoga, Tread), Pound, Street Fighter and Urban Rebounding just to name a few. Sign up for a one-day pass and follow up your workout with a delicious smoothie afterwards!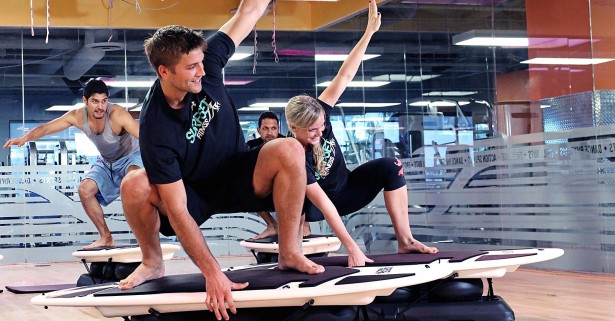 Surfset New York City: New Yorkers don't get the opportunity to surf on a regular basis but now they can with Surfset New York City! The classes are done indoors on a stationary surfboard with studio décor made to make you feel like you are right on the beach. Think of it as a destination date.
Looking for more New York City date ideas?  Click Here