As the holidays approach, it's a good idea for wine lovers to have a plan for managing celebrations at home. For those of us who prefer going out to entertain guests, there are ways to navigate your wine selections so that you always come out on top.

With so many traditional and innovative menus at our fingertips, it's a good rule of thumb that certain flavor combinations are considered classics because they pair well together. The easiest way to think about food pairings is that white wines pair well with white dishes—salads, fish, cream sauces, and white meats—while red wines are traditionally matched with darker colored dishes—salami, sausage, roasts, and red meats.
While these practices result in true pairings in most cases, it is best to consider that there is a higher truth to pairing food and wine than simple color-coding. What we are looking for is balance between the wines we drink and the foods we eat.
White wines and red wines that have a good acidity, lower alcohol levels, and vibrant aromatics have a better chance at pairing with a wider range of dishes. The reasons for this are simple.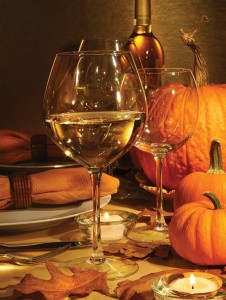 Acidity is the primary element in wine that breaks through savory (umami) flavors. The simplest way to think about it is that wines with good acidity cleanse the palate and leave your mouth ready for another bite.
Wines with lower alcohol levels (under ~ 13%) tend to enhance an array of different foods by complementing the layers of delicate flavors instead of overpowering them with the body, weight, and warming qualities of a wine with higher levels of alcohol.
Aromatic wines that still present the primary aromas of the grapes that were used to make the wine have an edge over wines that have several years of age. The fresh aromas and flavors of the wine complement many traditional holiday dishes in ways that a neutral (or older) wine would not.
RELATED: The Joy Of Cooking With Wine
The perfect holiday wines can come from anywhere in the world, and almost any grape variety, but there are a few things to keep in mind when considering your purchase or menu.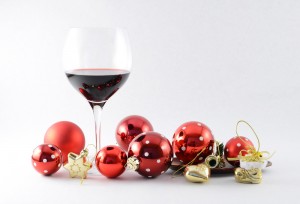 First, some of the best holiday wines are younger and fresher, so look for more recent vintages.
Second, try to avoid wines that have been aged in oak. Oak can enhance some dishes, but it can also turn a delicious meal into a plate full of sawdust.
Third, avoid wines with excessive qualities—acid, tannin, sugar.
A few varieties that I keep around the house during the holidays include (off dry) Riesling, Torrontes, Grillo, Chenin, and Gewurztraminer for white wines, and Nero d'Avola, Cabernet Franc, Mencia, and Syrah for red wines.
Keep in mind that a meal is not about a single element. Rather it is the combination of every ingredient, the evolution of flavors, the conversations we have, and the number of times that we smile or laugh.
I look forward to your comments.