Hell no. Do you know the significance for summer? It's to be spontaneous with your style and try things you have not tried before because what happens in the summer stays in summer.
I know we all resort to our favorite pattern known as solids (see what I did there, no one really likes to wear patterns at all). Of course it is something to ease your style into because we are not used to having what we wear stand out and capture the attention from everyone you walk by. Let's start with the basics and ease into the adventurous ones.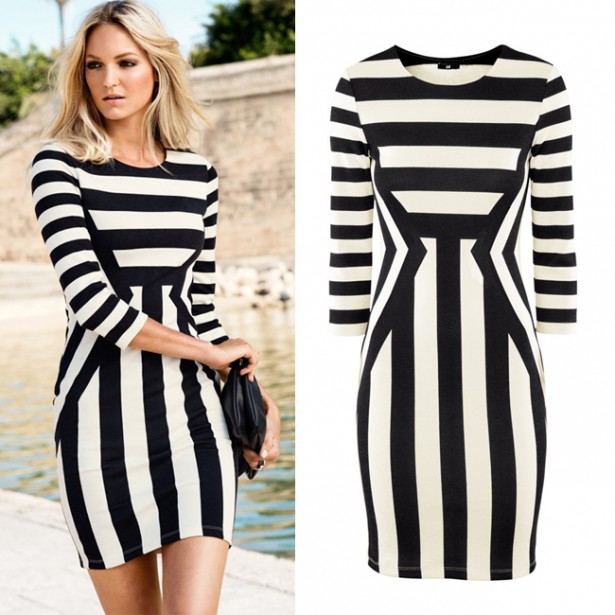 Stripes
Dressing in stripes is subtle yet different from dressing in solids all the time. Wearing stripes does not necessarily have to stand out too much if you pair it in the right way. Stripes can either create the illusion of looking bigger or slimmer depending on the direction of the stripes. If you want to look curvier, dress in horizontal stripes, to appear taller and slimmer, dress is vertical stripes. Because stripes can give you an illusion on your shape, it's best to pair with something fitted to accentuate your natural curves.
RELATED: Bikini Fashion Tips For Every Body Type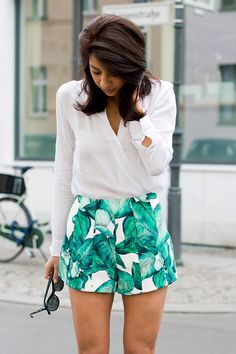 Palm Leaves
Now for something fun and spontaneous to wear for the summer, palm leaves! I know you were probably wondering why I did not say floral. Well, its because I think it's a little overrated since floral is always in for summer. I think it will be fun to acknowledge the leaves of the flower than the flower itself. The green tone of the palm leaves is probably the right colour of contrast especially behind a white canvas, that's when it becomes a fashion must have. If dressing in patterns like palm leaves is too overwhelming, you can match with something neutral to tone down the patterned choice but still have the right amount to stand out with your outfit.