Don't worry ladies; I am feeling what you are feeling at the moment. Can the spring weather be here already? I'm tired of wearing boots all the time and chunky clothes all day everyday. Well, guess what? March is upon us which means spring is just around the corner! Now it's the perfect time to update your shoe wardrobe from those chunky winter boots you've been wearing all winter long and transitioning into something lighter and in trend for the latest SS 2016.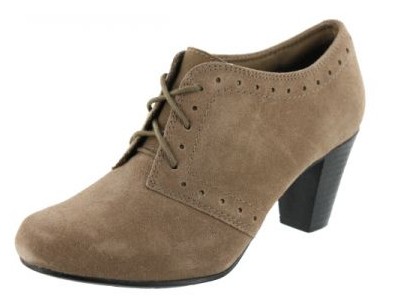 Suede For The Spring
I work in the shoe industry and I always get the question, can suede work during the spring? I mean, why not? I can see why people get intimidated when wearing a black pair of suede booties in the Spring because the tone itself is very dark. You want to wear more light and neutral warm tones in the spring to just brighten up your look. Try a tan suede bootie instead and pair it with a nice light wash jean to give it that laid back feel.
This tan bootie was created by Clarks of Egland and is currently on sale! The perfect dressy casual style to wear with your favorite skinny jeans when grabbing a coffee with friends or even a first date.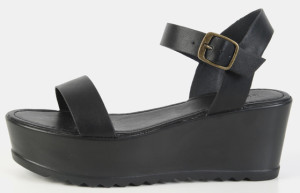 Flatforms

I think this is every woman's favorite invention. It's literally comfort and height mixed into one perfect shoe. I know the trend can seem a little overwhelming and to be honest, chunky. But that's where your amazing styling inspiration comes into place. The trick to creating the perfect outfit is finding balance. If your flatforms have a chunkier look to it, pair it with something lighter and has a flow to it to balance out the edge that the shoes gives you. Try a dress while you wear these shoes to give it dimension and some juxtaposition. The best news? You don't have to spend a fortune for a comfortable pair, we found these single strap flatforms for only $25. 
Lace Up's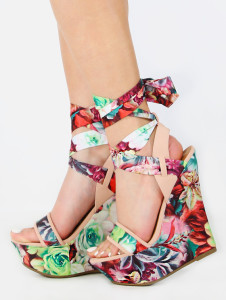 Don't worry ladies, I don't mean those lace up winter boots you've been dreading to put on every morning. When I say lace up's, I mean heels, flats, sandals that lace up around your leg, giving you that gladiator feel but with a modern twist. A great lace-up is a pair of espadrilles that lace up around the ankle. It gives the illusion of longer legs especially when you wear anything that's just up to your knees. We love a touch of color especially for the Spring, these pastel floral wrap wedges are a perfect touch to any Spring brunch. Love them?  Own them! 
I want to encourage you guys for this season to try different colours with your shoes than always falling back to getting black. Try some light blue tones or just a nice nude, which can never go wrong! Try, love and look amazing with your new shoes ladies.