What is Fall without a little inspiration?  As the Starbucks menu prep up for their traditional annual drinks, we as well prep our closet for our traditional layering season. Layering by all means is not an easy task, but who can do it nonetheless, the fashionista's of Stockholm. The fact that the weather is dropping low does not stop them from styling effortlessly.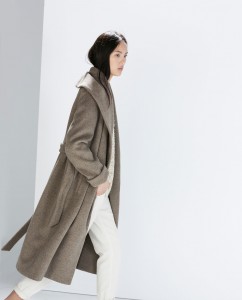 WOOL COAT
Find the perfect wool coat. Trust me this is essential for not only warmth through the season, but a necessity for layering. My all time favorite at the moment is the wrap jacket. I've heard that it can potentially look like a bathrobe at times, but again it's all about how you style it. Style the wool wrap coat with a long skirt and a turtleneck. Sophistication and warmth is all combined in this easy go to outfit.
RELATED: Fall Fashion Must Haves

DRESS SUIT
This is not an all exclusive gentlemen's dress code. Welcome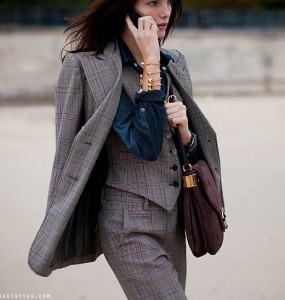 to the 21st century where it has become a women's fashion basic. Dress up to the occasion in the Fall without feeling underdressed due to the weather. I suggest styling the dress suit with a neutral tone faux fur coat. Nothing wrong with being bold and warm at the same time.
Remember, layering can be tricky so be mindful of the amount of layers you pack on. Last thing you want is to look like the Michelin man. Styling tip 101: if you layer on numerous layers and begin to lose shape, use belts to give you back your waistline.
Happy Styling!