Winter is a hard time for people to stay fashionable, especially if you're in Canada. In the middle of a snowstorm, it's hard to justify wearing a pea coat as opposed to a parka (I highly recommend the parka, at least you will be warm!) but there are some actual fashion trends that, as a man, you can utilize in the winter while still remaining warm and dry.
50 Shades of Grey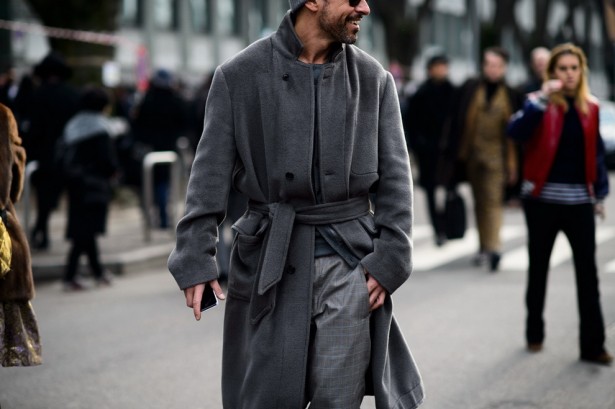 No – I don't mean the book, obviously. The colour grey itself is super hot for men this winter. There are so many different shades of grey and patterns of all different greys. It's extremely do-able and comes off very rich and slick. You can wear dark grey pants with a light grey wool coat and a dark grey scarf for the office and to go out after work. It's universal and never fails.
Big Coats
This season is all about the over sized long coat for men. Shapes are getting looser than ever this year and we are seeing it more in outerwear. You can grab an over sized jacket either in a single- or a double-breasted make and opt for a warm fabric such as wool and a colour that's neutral and goes with your wardrobe (grey for example?)
Knitwear
Knitwear is always popular in the winter whether it's for men or women. Make sure you layer when the weather gets cooler. Layering knits by investing in quality, thinner knits so you're able to take one off if you get uncomfortable. If it's really cold out, you can wear a thinner knit under a thick knit and just remove the top layer when you get to work.
READ MORE: Key Outerwear Layering Tips For Men's Fashion
Square Patterns
Square patterns, almost like patch work, are really popular this winter, both in day wear and in outerwear. Squares are basically on everything right now, from big bold square patches on jackets to small little patches on denim. They can be used on almost anything and is a great way to spruce up your basic wardrobe.
Green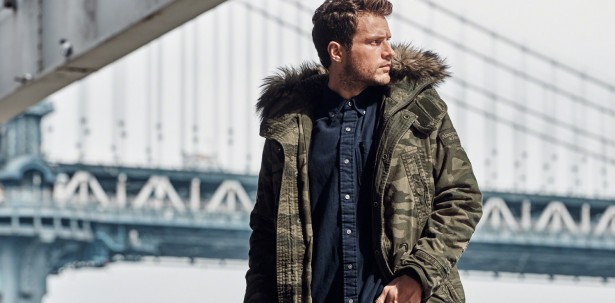 Green was a very popular colour on the catwalks this season. I don't mean lime greens. Instead, really rich jewel tone greens, olive greens and deep evergreens are extremely popular for men this winter. All forms of dark greens are popular, so be brave and mix and match your greens to stand out in a crowd!
Shearling
It's not surprising that shearling is still popular for winter for jacket linings, however, that's not the only place that we are seeing the material! We're now seeing shearling as part of running shoes, trim for bags, and even part of a jumper on the runway this year. It's technically a neutral (unless it's dyed a crazy colour) so you can use this material pretty much anywhere you want.