Holiday shopping can be time-consuming. We're all busy people, and sometimes we procrastinate…But just because you didn't have much time to search for great gifts, that doesn't mean you're destined to give pathetic prezzies. We've assembled a list of excellent – and easily accessible – last-minute gifts for everyone on your list.
1. A subscription to Their Favourite Publication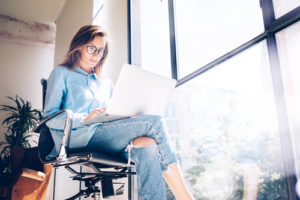 There is nothing more frustrating than seeing your friend post a fascinating article on Facebook, only to realize you're a pleb who can't read it because the website has a paywall! By contrast, nothing makes you feel fancier than being able to read as many paywall-protected articles as your heart desires. That's why a subscription to your friend's/lover's/mother's favourite publication is such a stellar gift idea. Why not give them the gift of access to The Globe and Mail or New York Times this year? After all, knowledge is power! Oh, and the best part is you can register and pay for this gift online! You can even purchase it from the privacy of your own office. No need to take an extra long lunch!
2. A Starbucks Card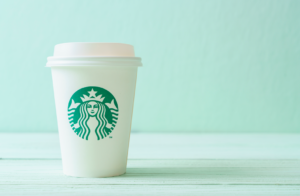 Okay, lots of people say Starbucks is basic. But we all know everyone goes there anyway. Whether you're on a road trip and it's the only palatable place in sight, or you secretly like pumpkin spice lattes more than you let on, no one completely abstains from imbibing Starbucks beverages. That's why a Starbucks card is perhaps the most useful of all gifts! It's a particularly thoughtful gesture for anyone who's on a strict budget.  Starbucks cards are easily accessible and, at this time of year, they also feature festive holiday designs! The best part is that you can make them out for as much – or as little – as you can afford. Spread the gift of caffeine this Christmas!
3. A Day At The Spa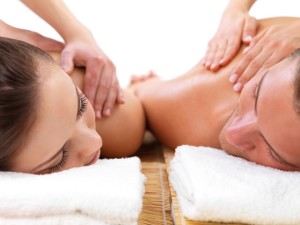 Do you have a boo with no chill? Then book them a day at the spa! Just call up a cool local place and book your person all the facials and massages! They will totally thank you for it. Depending on how high-end a spa you choose, this gift can be tailored to fit your budget. For example, the spa at The Four Seasons might be a lovely place to splurge, but you can also give the gift of relaxation at a less fancy place. Spas are like shoes, because they can be fabulous at a variety of price points…
RELATED: Introducing You Do You: A Dating Podcast From Eligible Magazine
4. Movie Passes!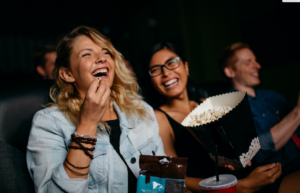 Movie passes are the perfect present for the cinephile in your life. The most Oscar-baity movies come out around the holidays, so  you'll provide the film lover in your life with endless joy! This is an excellent gift for someone you just started seeing, because it provides an excellent excuse for the two of you to go to the theatre together! Maybe you'll even make-out under the cover of darkness while watching a Marvel movie?
RELATED: Can Science Reveal When Someone Likes You?