By Pamela Putman / Luxury Editor
Jeff Rustia has a passion for fashion. And for giving back. Last week he presented a charitable donation to Toronto Sick Kids Hospital, making it possible to transform the grief of his son's passing into a positive expression of generosity, all while giving a boost to designers of Canadian menswear.
Rustia is the Co-Founder and Vice President of Kol Hope Foundation for Children, the first charitable organization in North America that supports children born with genetic disorders and Trisomy-related disabilities. The Foundation, which was formed in 2002, was created in memory of his son Kol, who was born with the condition. Kol, who died on October 9, 2011, is the inspiration and story behind the foundation.
Rustia is also the founder of TOM*, Toronto Men's Fashion Week, a male-focused, men-devoted platform for menswear in Canada. TOM* just celebrated its second year anniversary and has grown in leaps and bounds in just 4 seasons.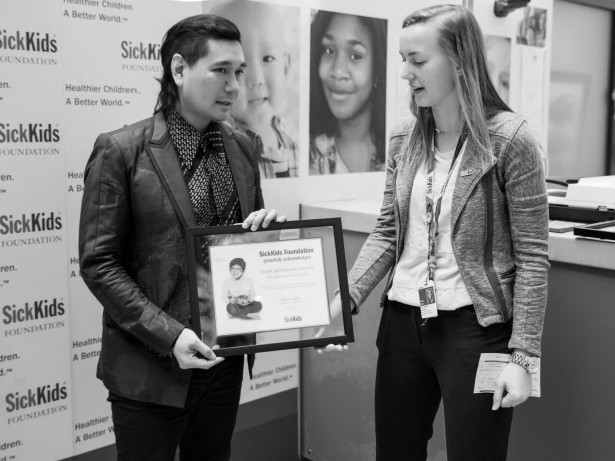 "In just this past season we have attracted over 32,000 visitors to the event, so it's become an incredible platform for menswear and men focused products and brands, but it's also become a channel for this charitable initiative we launched called Men's Fashion for Hope featuring over 88 of Canada's most iconic men, walking down the runway for charity", said Rustia. Proceeds from this event were donated to Sick Kids Hospital in the amount of $27,500 for their devoted support and care for his son, which brings a cumulative total of over $135,000 in donations, to date, from Kol Hope Foundation.
"It gives credence and great purpose to my son's life. This is the hospital that took such good care of him, and I'm sure that Kol is smiling from heaven today seeing how his story has inspired all of these wonderful people and all of the men who walk down the runway".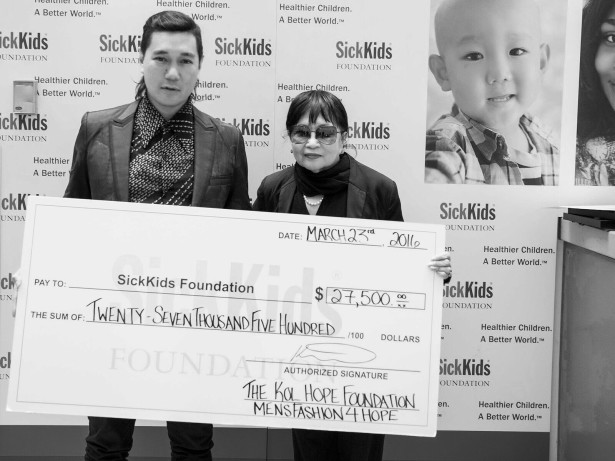 Emotional storytelling is the future of branding, and its effectiveness cannot be understated. An authentic and true connection between a brand and consumer inspires loyalty. Emotion is the driver of almost every decision we make, especially when we engage in purchasing something. With TOM*, Rustia presents a vision of what the brand means for consumers, not only as an exclusively men-centric fashion platform, but also for how they will feel as a result of wearing designers associated with the charitable efforts that drive its success.
Storytelling is key. People relate to stories and life experience much more than simple content that promotes a product. Over the last few years, many brands have recognized the importance of associating positive emotions with their products, and this level of engagement and interest is far more impactful than giving a message without providing a clear explanation for 'why' it matters.
The added bonus, of course, are the donated funds to help Sick Kids Hospital with their efforts to offer the kind of care that treated Kol and so many other children challenged with genetic disorders. Established in 1972, SickKids Foundations raises funds on behalf of The Hospital for Sick Children and is the largest charitable funder of child health research, learning and care in Canada.
"We have made huge advances in the past few years in the department of genetics, and the community support is what allows this progress to help the families who need it most." says Heather Broll, Vice President, Community Involvement for Sick Kids Hospital.
If you'd like to learn more about the opportunity to support fundraising efforts for SickKids Hospital, visit https://secure.sickkidsfoundation.com/donate.
For more information about TOM* and how you can support the efforts of the Kol Hope Foundation, visit http://www.tomfw.com/mens-fashion-4-hope/