Listen up Bachelor Nation! We have some epic news about Andi Dorfman. And if you don't remember her, allow us to refresh your memory; she was The Bachelor contestant that told off the most hated bachelor in history, Juan Pablo, after their overnight date. Her reward was to be named the next Bachelorette for season 10 where she chose fellow Atlanta native and former baseball star Josh Murray. The two sadly split and Andi moved to New York where she decided to write a book all about her experience on the show. We kid you not.
RELATED: All The Pregnant Celebs of 2016 So Far
Dorfman and Murray called it splits after 8 months together once the show aired. And while both have seemingly moved on, Dorfman feels like there's a little more to the story that she wants to discuss.
Her new book It's Not Okay: Turning Heartbreak into Happily Never After is a tell-all "anti-self-help-book" that allows Dorfman to open up about her experience after The Bachelorette wrapped and the cameras stopped rolling and will be available May 17th.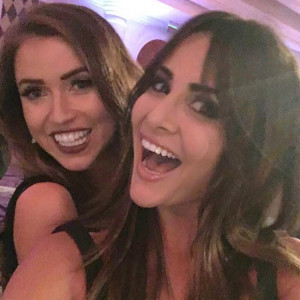 Dorfman sat down with PEOPLE to discuss her book, "It's Not Okay was conceived from the personal diary that I kept while dealing with a very public breakup. I wanted to candidly share my struggles after I realized that though everyone experiences heartbreak, they rarely talk about it…With this book, people will be able to see what heartbreak truly looks like; for better or worse and more importantly that through the tears, anger and even hopelessness, comes strength and new beginnings."
RELATED: Will Cameron Diaz Join Hollywood Couples That Stand The Test Of Time?
Here's hoping that Dorfman will go into details on just how much she truly hates Nick Viall. If you recall, Viall called out Andi on the live After the Final Rose for "making love to him" and then subsequently breaking up with him. When he appeared on the next season of The Bachelorette for Kaitlyn Bristowe's turn at finding love (which she eventually did with Shawn Booth, a Ryan Gosling and Calvin Harris look alike), Dorfman tweeted "One word…. RUN! Okay two… RUN FAST!"
We'd love to find out just what Juan Pablo said to Dorfman to make her run for the hills during her time on The Bachelor. Seriously, it's been a couple of years later and we still want to know. Plus, does she have any regrets about that pout face she used to make every single episode?
Photo Credit Via @andi_dorfman