Fragrance, and I'm not talking about your personal pheromones – it's one of those things that can make or break your first impression. All girls appreciate a guy who smells good, but sometimes your version of 'good' and her version of 'good' don't necessarily align. I'm talking about those insanely powerful, overbearing, Axe-style, gym locker smelling colognes that fill every room you enter with unwanted manliness (I'm sorry if you're a girl reading this and like those smells because I'm about to steer guys far, far away from them). This article is all about the good stuff – the three different styles of cologne that are sophisticated, and unique enough to help you stand out from the crowd. And believe me, it is really impressive when a guy stands out from the crowd.
Fragrance Number One
There are a few different versions of men's fragrance that get my stamp of approval. The first – androgynous, almost feminine scents, that scream I'm sexy and confident. There is something really special and intoxicating about a man who is wearing a cologne that has a feminine side – it shows that he isn't ashamed, and is confident in his sexuality. My favourite androgynous scent is Tom Ford's Tobacco Vanilla, with a close second being Tom Ford's Black Orchid.
RELATED: Mastering The Art Of The Tailored Suit
Fragrance Number Two
The second type of fragrance that I'm really into is the super masculine, woodsy & musky mountain man type. I really like scents from Portland General Store – they do a great job of emulating that lumber-sexual vibe. Another I love, and sorry for the repetitive brand shout out, is Tom Ford's Oud Wood. Another couple to check out are Creed's Spice & Wood and Jo Malone's Wood Sage and Sea Salt.
RELATED: 10 Grooming Habits Of The Eligible Man

Fragrance Number Three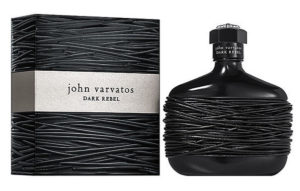 The third and final version of good cologne (in my humble opinion) is the classic, manly man, guy who drinks bourbon and scotch and wears three piece suits to invite-only parties, good. This scent isn't overbearing, it's subtle, sexy, and can only really be smelled by the woman who gets too close – and trust me, when you're around this man, you want to be 'too close'. A few I really like are John Varvatos, Dark Rebel; Creed, Aventus; and Viktor and Rolf, Spice Bomb.
If you're still unsure about whether or not the fragrance you choose is going to jive well with your natural body chemistry (and trust me, sometimes a scent can smell completely different depending who is wearing it), ask for a sample, wear it around, ask for a female's opinion, and make sure it receives approval before you commit!