Better dating ideas Toronto offers weekly tips for the best places for a date in your city. Check out our weekly postings for unique and romantic dates in Toronto.
Want to get a feel of some great eateries in Toronto filled with distinct dishes, cool interiors and romantic vibes? Read below.
lbs. Restaurant
100 Yonge Street
lbs. believes that everyone deserves to Laugh and Be Spoiled. Get the acronym? Not only do they boast that their fish & seafood is sustainable, the steaks are wet aged and hormone and antibiotic free, but that their menu is for everyone. As well, their cellar accommodates over 300 bottles of wine from around the world to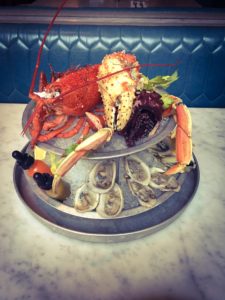 compliment a delicious and romantic dinner. And speaking of a romantic dinner, our recommendations include the famous Poseidon (Tower) either as a starter or as a meal in itself. It includes, a whole lobster, crab, shrimp, octopus and a succulent selection of oysters with traditional, as well as fancy sauce accompaniments. There's nothing more romantic than handing juicy shellfish together. Still hungry? The selection of fish, steak, pasta and chicken on the menu is guaranteed to impress even the foodiest of foodies! The room is a perfect combination of quiet dining area, happening bar and cozy, romantic booths. An Eligible Magazine tip: for a fun date night that neither of you will forget, why not take on the lbs. 100 oyster challenge on Thursday nights! Find out more about it here then make your reservations!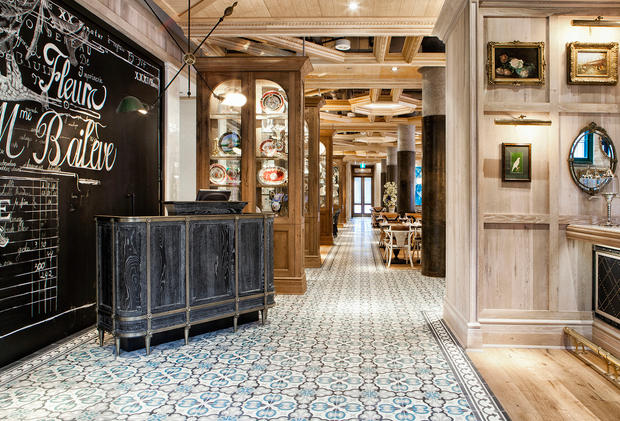 Cluny Bistro
35 Tank House Lane
Craving a French cuisine with visually pleasing vintage décor, ornate porcelain and marble? Located in one of the most romantic areas in Toronto (the historic Distillery District), Cluny Bistro includes dishes such as seafood tartars, filet mignons with skinny frites, and tomahawk meatballs that you wont wanna miss out on.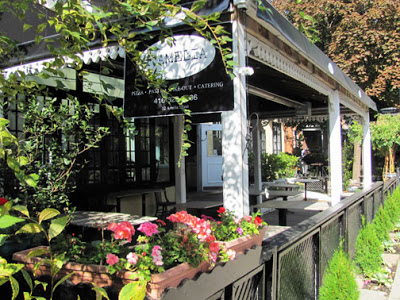 F'Amelia
12 Amelia St
Serving Northern Italian food, this cute small space F'Amelia located in Cabbagetown serves delicious antipasti such as calamari, main dishes such as  pizza and pasta, and desserts such as tiramisu. What makes it perfect for a date is not only its small space, but its European vibes.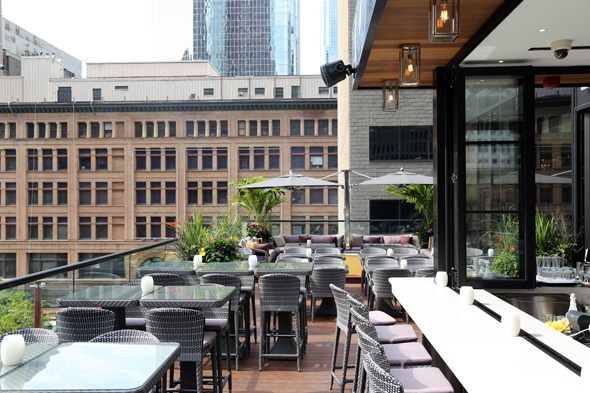 The Chase
10 Temperance St
Located at the Dineen building at Yonge and Temperance, this stunning Swish space not only features a 75-seat patio with a beautiful view of the Financial District, but a distinct menu for you and date/partner to enjoy. What's fascinating about this location is that it also has ground floor known as The Chase Fish and Oyster.